Breaking News!!! SHOCKING, JAW DROPPING or ASTONISHING Notifications
by Rose Madeline Mula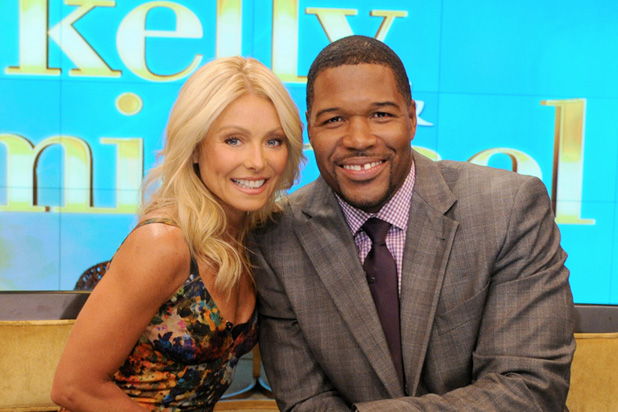 Finally! The real reason behind the Kelly Ripa/Michael Strahan split!  It seems Kelly was dividing her time between the show and her real passion — developing a revolutionary new skin care line. And Michael was tired of picking up her slack and feeling overwhelmed. Well, who could blame him!  Kelly, on the other hand, says she can now continue to dedicate more of her time to her 'wildly popular' skin care line, which is highly praised by no other than the respected (well, he used to be) Dr. Oz. Without worrying about Michael's input, Kelly says she can now enjoy her time on the set stress-free and wrinkle-free.   
I know this is all true, because I read it on the Internet — along with dozens of heart-rending stories of other celebrities developing their own skin care products — so many, in fact, that I can't help but wonder how they can all survive.  I mean even with an exponentially increasing elder population, there aren't enough wrinkles in the world, including mine, to absorb all those miracle creams.  
Here are just a few of the famous entrepreneurs featured on the Internet — all introduced with teaser links promising SHOCKING, JAW DROPPING or ASTONISHING breaking news notifications that pop up wherever you are on the Net.  For example, yesterday when I was Googling instructions on how to boil an egg (don't laugh, it's a lot more complicated than you think — check it out), the narrative was interrupted by a headline link that screamed, KATE INFURIATES THE QUEEN!  Trouble at the palace?  OMG!  Of course I clicked on it and learned that Kate was neglecting her royal duties to tout her revolutionary skin care line, also highly recommended by Dr. Oz.  What are the odds? As this bombshell was sinking in, a related headline assaulted my eyes, WILLIAM TELLS KATE, "WE'RE OVER."   Has the fairy tale ended? No, thank God!  Clicking on the link revealed that William is actually very proud of Kate's business acumen.  There was no mention of the incendiary headline whatsoever.
I also was devastated to read MEGYN KELLY GONE AT 45:  AMERICA'S FAVORITE NEWS REPORTER LEFT US TOO SOON. Such a tragedy! But through my tears, I read on and learned that Megyn hadn't left 'us.' She left Fox News  in order to develop — you guessed it — her own skin care products, to which she credits her youthful appearance and which — SURPRISE! — Dr. Oz highly praises.
But wait! There's more!  While still trying to find out how to boil an egg, my search was interrupted by still another ASTONISHING breaking story:                  
INSIDER SECRET BEHIND DIANE SAWYER'S RESIGNATION!  Well, who could resist clicking on that! Not me. So I did, only learn that Diane spilled her secret while interviewing Caitlyn (nee Bruce) Jenner; and it was so controversial that it angered the celebrated Kardashian Klan! 
Pages: 1 · 2