On Broadway
·http://on-broadway.nyc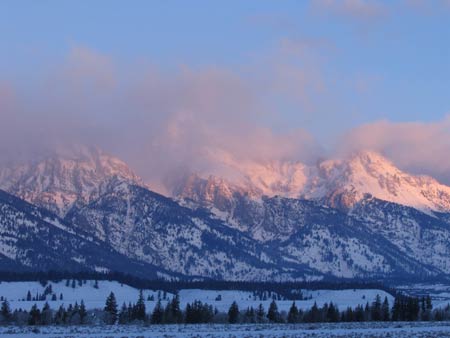 On Broadway is an epic contemporary art project inspired by classic representations of urban life — from Renoir's paintings of Paris streets to Spider-Man comic books to Edward Ruscha's enormous photography project, "Every Building on the Sunset Strip." But On Broadway is also a unique 21st century creation. Curators collected all of the social media posts related to this narrow 13.5-mile slice of Manhattan over a period of 158 days in 2014, and mashed them together to create an interactive digital installation. What emerged is truly a "people's art" project, a montage of "data layers" composed of Twitter, Instagram, Facebook, and other posts and images related to Broadway's buildings, restaurants, theaters, and streets. The one-minute introductory video is a great place to start, while the Images section includes photos of people interacting with the installation, currently on display at the Public Eye exhibition at the New York Public Library. Fortunately for readers outside of New York, the Application serves as a companion to the in situ exhibit, where readers may interact with the actual art installation in its online, digitized version.
Grand Teton National Park; Sunrise on the Teton Range from Moose Junction (January 19, 2007). KFinch Photo
Grand Teton National Park
·http://www.grandtetonpark.org/

If you are in the mood for gorgeous photographs of wide-open spaces, the Grand Teton National Park website will be a welcome find. Selecting the Photos & Videos tab navigates readers to several categories where they can view the Grand Tetons wilderness, including the National Park's Flickr galleries and its Facebook page. However, the real jewel can be located under the Videos tab, where readers will discover a number of beautifully produced films. Each four to five minute clip exhibits a different side of the Grand Teton experience, including weather, lakes, rivers, and other topics. In addition to providing fodder for a family trip to the park, these films can easily be integrated into lesson plans and other educational venues. In addition, tabs to Our Work and News & Events provide an overview of the history and current missions of the park, with its emphasis on education, tourism, and research. 
Landscape Architecture
·http://www.landscapearchitecture.org/

Title: Landscape Architecture 
URL: http://www.landscapearchitecture.org/
Email: webform

This website is loaded with information about landscape architecture projects from around the world. Readers may meander from one project to another by clicking the images for such projects as the Leyteire Square at the Bordeaux University; the Yellow Garden at the Mesa Arts Center in Mesa, Arizona; and links to other parks, malls, streets, and even a rooftop farm. Interesting links can also be found by selecting the Links tab (under Resources), where readers can explore Urban Design Links, New Urbanism, Smart Transportation, and Transit Oriented Development, among others. The Crosswaters Ecolodge, which can be located under the Projects tab, is another fascinating find, as it blends landscape and architecture in the the Nankun Mountain Reserve in Guangdon Province, China. [CNH] 
The Muse
·https://www.themuse.com/

The Muse is a free job hunting service. But it's also much more than that. Since its inception in 2012, the Muse has been featured in the Wall Street Journal, Mashable, CNN, Bloomberg Television, PBS, and other media outlets. What makes the Muse fresh and interesting? On the website, readers can browse over 2,500 open jobs at companies like Facebook, Zappos, Petplus, and many others. However, the site goes way beyond the ordinary listing service. It also features colorful profiles of each company, which include video interviews with employees, photographs of offices, and rich descriptions of the company culture. In addition, the website provides free training on everything from designing the perfect CV to interview skills to tips on how to choose a career in the first place. [CNH]
·http://pando.com/

Launched in early 2012, PandoDaily covers the "unique startup ecosystem" of Silicon Valley and its many offshoots around the world. Several key pieces make this online magazine interesting. First, in a tech world that is largely run by men, the founder and editor-in-chief of PandoDaily is Sarah Lacy, an award-winning journalist and veteran of the tech scene. She has written two interesting books about tech entrepreneurship and was a senior editor at TechCrunch. Under her leadership, the coverage at PandoDaily takes on a subtle but important FemTech edge that sheds new light on well-trodden issues like online harassment and the abysmal racial and gender demographics in Silicon Valley startups. [CNH]
Syriaca.org: The Syriac Gazetteer
·http://syriaca.org/geo/index.html

Created with support from the Andrew W. Mellon Foundation and the National Endowment for the Humanities, among others, the Syriac Gazetteer is a collaboratively built "geographical reference work... for places relevant to Syriac studies." Originally published with 2,000 places, the Syriac Gazetteer is growing continually. To get started, the Gazetteer offers both an A-Z listing of place names and an interactive browse maps feature within the Index section. The About and Help pages also provide support and documentation. The Syriac Gazetteer is published under a Creative Commons license, and its data can be downloaded in several XML formats for those who wish to build additional applications with it. The Gazetteer links to Pleiades (a similar resource for places in the ancient world), Wikipedia, and Google Maps. 
Copyright © 2015 Internet Scout Research Group - https://scout.wisc.edu
The Internet Scout Research Group, located in the Computer Sciences Department at the University of Wisconsin-Madison, provides Internet publications and software to the research and education communities under grants from the National Science Foundation, the Andrew W. Mellon Foundation, and other philanthropic organizations. Users may make and distribute verbatim copies of any of Internet Scout's publications or web content, provided this paragraph, including the above copyright notice, is preserved on all copies.