Ferida Wolff
Ferida Wolff is author of 21 children's books and three essay books, her latest being  Rachel's Roses, illustrated by Margeaux Lucas. New York: Holiday House, Available August  20, 2019. 112 pages.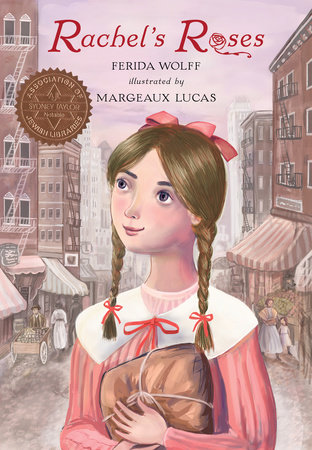 Before this latest, she wrote The Story Blanket (Peachtree Publishers) and Is a Worry Worrying You? (Tanglewood Books)
Her work appears in anthologies, newspapers, magazines, in seniorwomen.com and in her nature blog, http://feridasbackyard.blogspot.com.  A  book,  Chicken Soup for the Soul Married Life, contains two of her essays. 
Visit her at www.feridawolff.com.
We also find that popular people are less likely to get divorced, divorcees have denser social networks, and they are much more likely to remarry other divorcees.
more »
---
I asked him if he was disappointed that I wasn't a son. He looked at me surprised and said, "You are the best son I never had ... and a wonderful daughter."
more »
---
Okay, okay, I am finally on Facebook. I was not inclined to join but I was shamed into it by my two-year-old grandson. No, he has not been allowed to sign up quite yet. He can't work the keypad properly though he does pretend to.
more »
---
I choose to forget anything that hinders my appreciation of life. I choose to remember all that makes being alive rich and wonderful.
more »
---