Ferida Wolff
Ferida Wolff is author of 21 children's books and three essay books, her latest being  Rachel's Roses, illustrated by Margeaux Lucas. New York: Holiday House, Available August  20, 2019. 112 pages.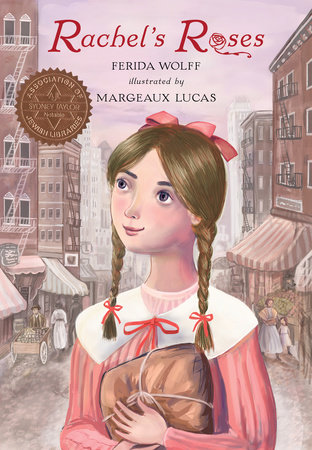 Before this latest, she wrote The Story Blanket (Peachtree Publishers) and Is a Worry Worrying You? (Tanglewood Books)
Her work appears in anthologies, newspapers, magazines, in seniorwomen.com and in her nature blog, http://feridasbackyard.blogspot.com.  A  book,  Chicken Soup for the Soul Married Life, contains two of her essays. 
Visit her at http://feridawolff.net/.
Ferida Wolff Writes: "Sometimes trees reach their life span and start losing their leaves, eventually remaining as just a trunk with bare branches. Most of the time they will be chopped by the township and no one will know that they had once been providing beauty and shade and nesting places for local birds. So it was quite the surprise when I came upon the trunk of a dead tree that was artfully transformed!"
more »
---
Ferida Wolff writes: "A rainbow, besides being amazing, is seen as a sign of possibilities. In the midst of life's storms it is often hard to spot a rainbow, but they tend to appear after the storm and offer hope. A double rainbow is even rarer and a good omen. It is the symbol of hope and encouragement and prosperity. It also provides spiritual encouragement. But whether scientific or spiritual, any rainbow is a joy to see."
more »
---
Ferida Wolff Writes: "Outside our front door was a wonderful sight – a male goldfinch was sitting on one of our Astilbe plants. His beautiful gold color was startling. As we watched, a female goldfinch flew to one of the other Astilbe plants and seemed to be watching the male. He didn't chase her away so perhaps they were a couple. They sat there together/apart for several minutes until we had to go out. Then our movement disturbed them and they zipped off and we haven't seen them since. A sight like that is breathtaking."
more »
---
Ferida Wolff comments on Nature's Jigsaw Puzzles: Recently, I was given a thousand-piece puzzle that showed lots of birds, which I also love. There were robins, cardinals, hummingbirds, bluejays, and sparrows all enjoying the field of wildflowers that was the puzzle's background. So colorful. I sat down and got to work. The puzzle wasn't easy. It took me lots of days to finish but while I was working on it, my backyard seemed to have its own bird puzzle."As our communities become more urbanized, the natural features around us tend to get pushed into the background and often go unnoticed. In "Ferida's Backyard," I look at the details of nature locally, from a neighborhood perspective, frequently from a backyard vantage point. It excites me to share what I see. An awareness of the natural connection can beautifully enhance our lives."
more »
---