Ferida Wolff
Ferida Wolff is author of 21 children's books and three essay books, her latest being  Rachel's Roses, illustrated by Margeaux Lucas. New York: Holiday House, Available August  20, 2019. 112 pages.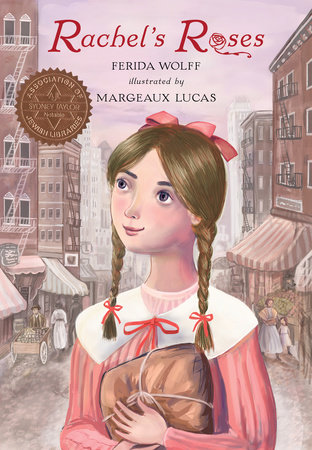 Before this latest, she wrote The Story Blanket (Peachtree Publishers) and Is a Worry Worrying You? (Tanglewood Books)
Her work appears in anthologies, newspapers, magazines, in seniorwomen.com and in her nature blog, http://feridasbackyard.blogspot.com.  A  book,  Chicken Soup for the Soul Married Life, contains two of her essays. 
Visit her at www.feridawolff.com.
Garden as Concept: Philadelphia's Magic Gardens is not about botanical nature but more the nature of the spirit. It was created by mosaic mural artist Isaiah Zagar ... A Golden Time of Year: Amid the sporadic raindrops, despite the temperature shifts from cold to warm to cool to hot, even with the uncertainty about the future climate, this time of year is golden. It is filled with promise and hope. And goldfinches to remind us to appreciate nature.
more »
---
I wonder if the definition of our seasons will be changing in the future and what is our part in that change? It's not something to sluff off because it isn't only the ducks and geese and polar bears that are affected, it's us, too. Grackles remind me not to make judgments based solely on appearance, whether about birds or situations or people, because you never know when the unexpected can help you to see things differently and sometimes with joy.
more »
---
It isn't snowing everywhere. In one town over it is only raining. It seems weird that weather systems have edges. These are known as weather fronts. It is the boundary between two air masses. One side can be dry and cold while the other moist and warm. Perhaps if we see boundaries as places to connect rather than divide, we will be able to appreciate that edge – even if it means more snow. And aren't snowflakes beautiful?
more »
---
This time of year brings up the ghosts of thoughts/actions/decisions past. Sometimes they are energizing, sometimes they are tinged with regret. Yet the seasons always shift, the days move on, and we are presented with new options. It is tempting to make resolutions for the new year, decisions that frequently disappear almost as soon as they are made, that become the ghosts of the future. They are too definitive, I think.
more »
---