Jean-Jacques Lequeu: Visionary Architect, Drawings of Buildings and Imaginary Monuments Populating Invented Landscapes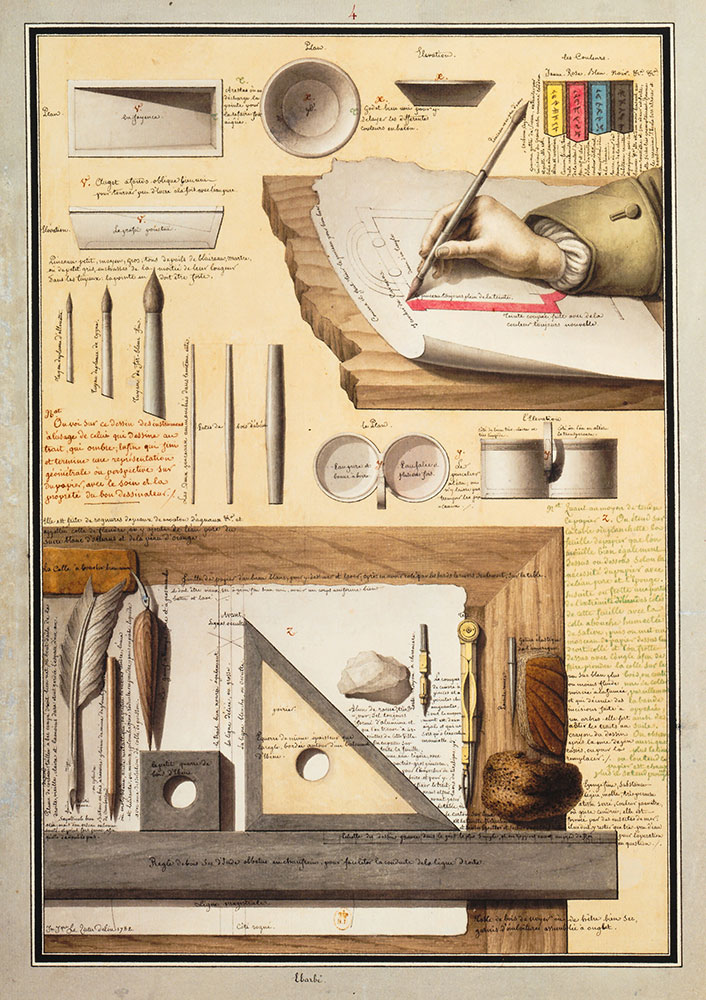 Jean-Jacques Lequeu: Visionary Architect. Drawings from the Bibliothèque nationale de France January 31 through May 10, 2020 New York 
Six months before he died in poverty and obscurity, architect and draftsman Jean‐Jacques Lequeu (1757– 1826) donated more than 800 drawings, one of the most singular and fascinating graphic oeuvres of his time, to the French Royal Library. They remained there, in the institution that would become the Bibliothèque nationale de France (BnF).
The Morgan Library & Museum is presenting sixty of these works, the best of Lequeu's several hundred drawings, in Jean‐Jacques Lequeu: Visionary Architect, the first museum retrospective to bring significant public and scholarly attention to one of the most imaginative architects of the Enlightenment.
Lequeu's meticulous drawings in pen and wash include highly detailed renderings of buildings and imaginary monuments populating invented landscapes. His mission was to see and describe everything systematically — from the animal to the organic, from erotic fantasy to his own visage. Solitary and obsessive, he created the fantastic worlds shown in his drawings without ever leaving his studio, and enriched them with characters and stories drawn from his library.
Lequeu dreamed of becoming an architect and began his career working on building sites, but he spent the majority of his life as a bureaucratic draftsman, shifting between government offices before being retired on a meagre ministry pension. Working stealthily on his own, Lequeu produced animated self-portraits, erotic drawings, plans for revolutionary monuments, and over one hundred designs for imagined projects. His drawings demonstrate a remarkable degree of skill and creativity, as well as an inventiveness inspired by antiquity and the Enlightenment.
Born during the reign of Louis XV (r. 1715-1774), Lequeu was a witness to the death throes of the ancien régime, the upheavals brought about by the Revolution, and the new order established under Napoleon's Empire. His work reflects the opportunities and vicissitudes of his troubled times and a vision of architecture that defied academic boundaries. Colin B. Bailey, Director of the Morgan Library & Museum says, "We are honored and delighted to present this tremendous collection of drawings by Jean-Jacques Lequeu from the Bibliothèque nationale de France, the most important library in France, and one of the oldest libraries in the world. This selection represents a portion of the over 800 Lequeu drawings preserved at the BnF in Paris, and provides American audiences a glimpse into the mind of one of the most mysterious and compelling figures of the Enlightenment.
The exhibition is curated by the Morgan's Eugene and Clare Thaw Curator of Drawings and Prints Jennifer Tonkovich, who says "Jean-Jacques Lequeu was a builder of fantasies, an artist who captured his enormous imagination on paper. 200 years later his drawings convey to us the possibilities of architecture and the built environment." Jean-Jacques Lequeu (1757–1826) He Is Free, 1798 or 1799. Pen and black ink, brown and red wash. Bibliothèque nationale de France, Departement des Estampes et de la photographie.
The exhibition is accompanied by a 192-page hardcover volume in French. The publication provides unique insight, both vivid and deviant, into an extraordinary time, and allows the reader to follow Lequeu on his obsessive and solitary course. Jean-Jacques Lequeu: Visionary Architect. Drawings from the Bibliothèque nationale de France  through May 10, 2020 The Morgan Library & Museum 225 Madison Avenue at 36th Street New York, NY 10016
Pages: 1 · 2