Holiday Gifts: Books for Childen & Young Adults; Pellerin Vintage Models, Pajamas, Cufflinks and Socks, Soulcycle Certificate, Pour-over Coffee Stand, Petanque Set
SeniorWomen.com's writer Jill Norgren recommends:
"There are a number of interesting books this holiday season:
"For young adults, Ali Benjamin's The Thing about Jelly Fish; and Jacqueline Woodson's Brown Girl Dreaming."
"For folks of all ages, Betty Caroli's Lady Bird and Lyndon: The Hidden Story of a Marriage That Made a President.
"The New York Historical Society exhibit on the work of Al Hirschfeld has been accompanied by a handsome new publication, available on Amazon, that is bliss to read and look through in these grim times: Al Hirschfeld and David Leopold, The Hirschfeld Century.
"My teen granddaughters have asked for a gift certificate to a few sessions of jazzed up stationary bike classes. In New York City it is called a Soulcycle class.  SoulCycle is at many locations around the country." 
We can add one crafting book we found for all ages: Beautiful Bracelets By Hand by Jade Gedeon, Page Street Publishing.
Experiment with color, light, and sound, and explore simple, mechanics and energy conversion with these fun, simple hands-on RAFT kits at the Exploratorium Shop. Make your own musical instruments, spinning tops out of CDs, Roller Racers, and more. 
Scope Constructor Kit:   Build an eclectic assortment of scopes — field scopes, telescopes, microscopes, even binoculars — and learn how their various components function. The kit contains 148 pieces so you can construct 28 different models. Recommended for scope lovers ages 8 and up.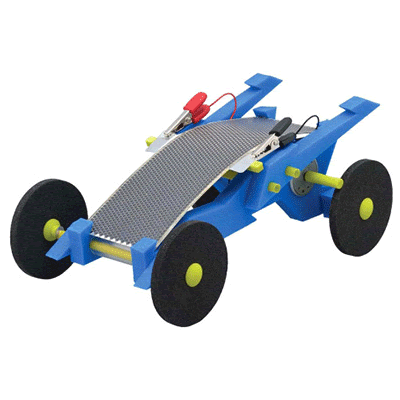 Volta Racers: Start your engines and get ready for the ultimate race with solar-powered Volta Racers. Zip across the finish line with these DIY solar motorcar kits. They contain everything you need to assemble fully functioning cars, including the world's first flexible polycrystalline silicon solar cell used for powering toys. No special tools or batteries are required—just your hands and a need for speed. For kids ages 6 and up; adult assistance is recommended for assembly.
Smart Car Robotics: Test-drive the car of the future — and experiment with driverless-vehicle technologies — with Smart Car Robotics. You can build seven different models — car, helicopter, airplane, airboat, flying car, forklift truck, and motorcycle — and then use a smartphone or tablet to steer your vehicle in any direction you choose. A free, downloadable app lets you program a drive through an augmented reality cityscape. This kit is perfect for kid drivers ages 10 and up.
Exploring Kitchen Science is your hands-on guide to exploring the tasty chemistry that surrounds us. With more than 30 activities — from making blinking rock candies with LEDs inside to cooking up a wild and wacky goo called oobleck to making ice cream with dry ice — your kids cook up a taste of fun for the whole family.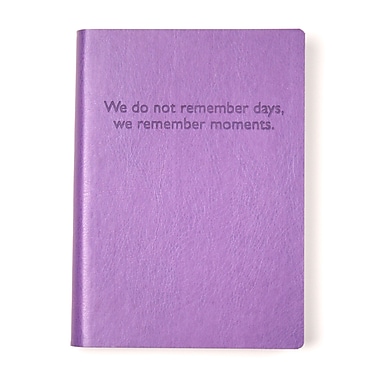 Available at Staples, an Eccolo Italian Faux Leather journal, one of a number of variations, including one entitled 'Be Fabulous' in purple.. 5 x 7 inches.
And don't forget to give your parents, sweethearts and best friends a pair of new windshield wipers for the season! We've added the Consumer reports link (above).
Call it a model or call it a puzzle. Either way, this delightful demonstration of the inner workings of a plant cell is purely fascinating. Put it together, deconstruct it and reassemble it as many times as you like. The 26 hand-painted components make for a fun and educational building experience. Learn about the spatial and biological relationships between the various plant cell component. A display stand and an assembly guide are included. Stands about 9" tall. Recommended for ages 8 and up.
Two small items we found useful this year is the Joseph can opener for $15, always a challenge for those with arthritis. It works with a minimum of  hand athletics. Everything Kitchen is another distributor with a full line Lékué products which we've hailed previously for its pasta cooker. It can also be found at Amazon.
Pages: 1 · 2