Self-Portrait With Fish and Cat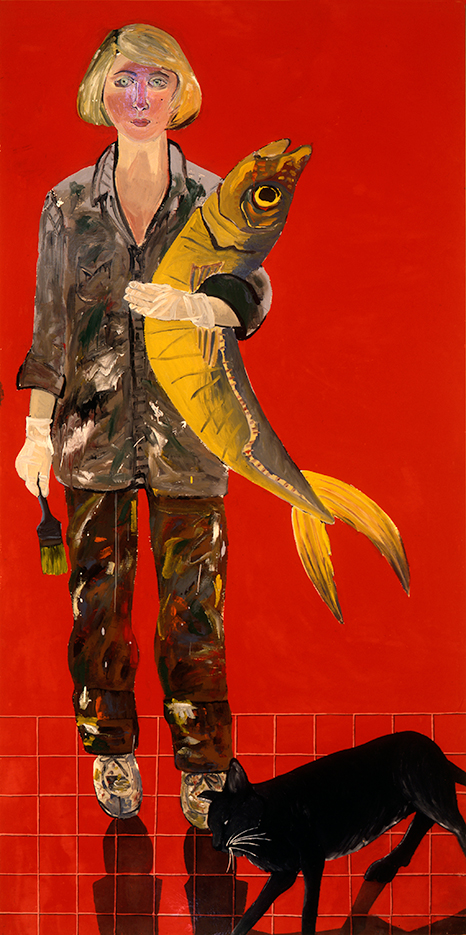 by Joan Brown, 1970. Oil enamel on masonite, Stretcher: 243.8 x 121.9cm (96 x 48"). Courtesy of George Adams Gallery, New York. © Estate of Joan Brown.
 Joan Brown, a San Francisco Bay Area artist, was best known for her intensely autobiographical series of paintings from the 1970s and 1980s. These were often large portraits on Masonite, incorporating images of animals and bright, flattened colors that encompassed what she described as "this kind of duality . . . this kind of exchange of the animal nature and the human nature, or the connection and psychic response that the animal picks up from the person." With its vivid red background and frontal pose, Self-Portrait with Fish and Cat is a stunning example of her work. Its flat background is offset by the painterliness of Brown's paint-splattered shirt, pants, and shoes, which create a vertical expressionist field in the midst of the larger composition. She looked to her dreams for images, noting in 1975, "my dreams are . . . fantastically orderly, very clean, very clear, very bright in color. They look just like my paintings, as a matter of fact."
Face Value: Portraiture in the Age of Abstraction
Pages: 1 · 2