What? You Have Nothing to Do? Explore Some Museums Collections Online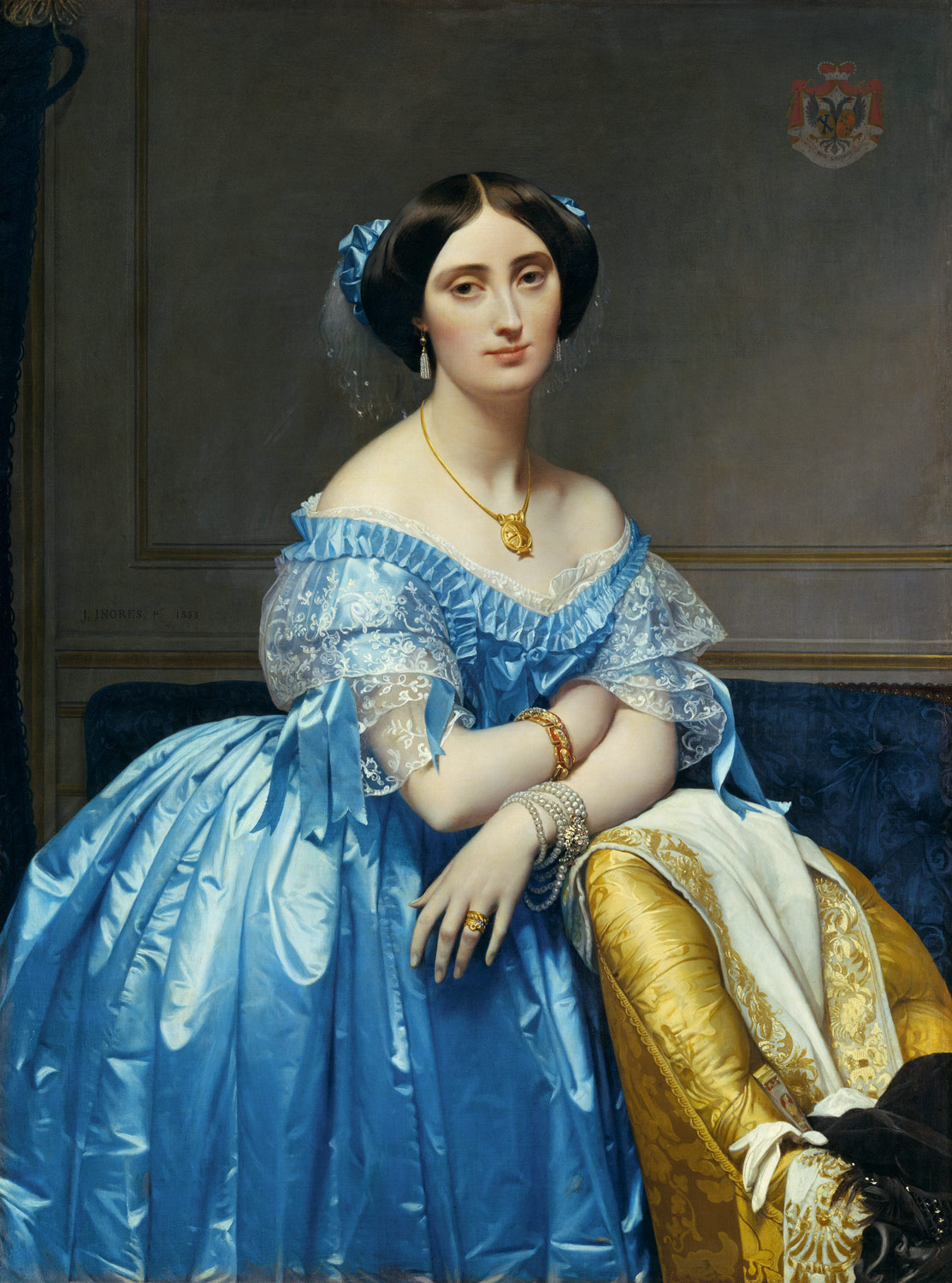 Editor's Note: We've been going to Museums for all of our lives ... from the East Coast to the West Coast. Some museums are very open to the public (you don't have to be a member) to explore their collections and exhibits online. 
Let us know if you'd like to recommend some museums and galleries whose websites you've visited by sending an email to: tammgray@gmail.com; we can add them to our list.
Joséphine-Éléonore-Marie-Pauline de Galard de Brassac de Béarn (1825–1860), Princesse de Broglie, Jean Auguste Dominique Ingres (French, Montauban 1780–1867 Paris), 1851–53,Robert Lehman Collection, 1975, Metropolitan Museum of Art; from Heilbrunn Timeline of Art History
Jean-Auguste-Dominique Ingres, the neo-classical French artist par excellence, painted this masterpiece toward the end of his life when his reputation as a portraitist to prominent citizens and Orléanist aristocrats had been long established. Pauline de Broglie sat for the artist's final commission. Ingres captures the shy reserve of his subject while illuminating through seamless brushwork the material quality of her many fine attributes: her rich blue satin and lace ball gown, the gold embroidered shawl, and silk damask chair, together with finely tooled jewels of pearl, enamel, and gold. The portrait was commissioned by the sitter's husband, Albert de Broglie, a few years after their ill-fated marriage. Pauline was stricken with tuberculosis soon after completion of the exquisite portrait, leaving five sons and a grieving husband. Through Albert's lifetime, it was draped in fabric on the walls of the family residence. The portrait remained in the de Broglie family until shortly before Robert Lehman acquired it. 
The American Museum of Natural History, New York City
Although onsite programs and access have been suspended, the Museum is continuing to provide online programs and online access, including to:
Research collections databases

Professional learning for educators

Learn-at-home resources for families and students 

OLogy, the science website for kids
Four Museum courses at Khan Academy
Museum quizzes through Kahoot
Grade-specific educator guides and activity sets based on the latest exhibitions, including

Ways to visit the #MuseumFromHome 
Please continue to refer to the Centers for Disease Control and Prevention (CDC) and the New York Department of Health and Mental Hygiene (NYC Health) for the latest information and safety guidelines. The Museum is following the guidance of New York City on closures and will be keeping visitors updated as additional guidance is issued.
Pages: 1 · 2