Ferida Wolff
Ferida Wolff is author of 21 children's books and three essay books, her latest being  Rachel's Roses, illustrated by Margeaux Lucas. New York: Holiday House, Available August  20, 2019. 112 pages.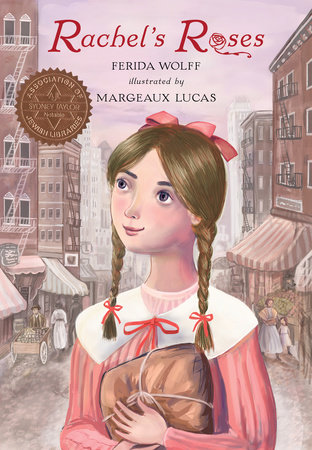 Before this latest, she wrote The Story Blanket (Peachtree Publishers) and Is a Worry Worrying You? (Tanglewood Books)
Her work appears in anthologies, newspapers, magazines, in seniorwomen.com and in her nature blog, http://feridasbackyard.blogspot.com.  A  book,  Chicken Soup for the Soul Married Life, contains two of her essays. 
Visit her at http://feridawolff.net/.
Ferida Wolff writes: Today the temperature was in the high 60s but tomorrow it should be in the 30s. Will the geese be as surprised as I am about the variation in the season? Will they be confused about their decision to come back? As the climate warms up, I wonder if the geese migration will change. Perhaps it is inborn and they will continue in their usual pattern or they may adapt and shift when or if they migrate. Nature is always interesting to observe. Meanwhile, Welcome back geese!
more »
---
Ferida Wolff Writes: I know it's winter and it's not unexpected but I realize that our outdoor critters are not as lucky as we are to have a warm place to shelter in. I hope that Mother Nature will be kind and help all her critters, even us, have a healthy winter. But we aren't the only ones affected by the cold weather. Today a squirrel was trying to get a drink on the birdbath but the water was frozen over. (Adding a birdbath to your yard is the easiest way to provide drinking and bathing water for birds.)                                    
more »
---
Ferida on this Holiday Season: This has been a rough two years. The pandemic seems to want to hang around in its various forms. Yet this time of the year is supposed to be cheerful and bright. So with that in mind, we took a ride around our local towns looking for the brightness of the season and found some homes lit up for the holiday.
more »
---
Ferida writes: "They aren't harmful to humans, yet having so many insects meet us at our door is not exactly a welcome greeting. They take winter refuge on boxelder and ash trees, which we don't have, and maple trees, which we do. So we have started spraying them with diluted dish soap which was suggested instead of pesticides and we've noticed a slowing down of their invasion. I hope they will be gone soon."
more »
---