Ferida Wolff
Ferida Wolff is author of 21 children's books and three essay books, her latest being  Rachel's Roses, illustrated by Margeaux Lucas. New York: Holiday House, Available August  20, 2019. 112 pages.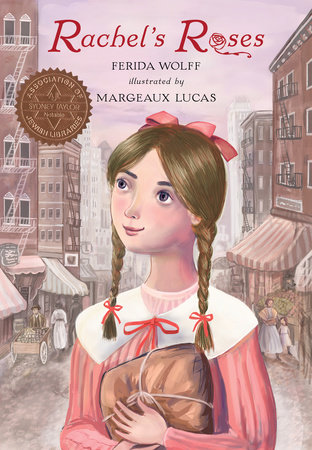 Before this latest, she wrote The Story Blanket (Peachtree Publishers) and Is a Worry Worrying You? (Tanglewood Books)
Her work appears in anthologies, newspapers, magazines, in seniorwomen.com and in her nature blog, http://feridasbackyard.blogspot.com.  A  book,  Chicken Soup for the Soul Married Life, contains two of her essays. 
Visit her at www.feridawolff.com.
There are so many reasons in our world to focus on the negative, to allow joy to withdraw or wither. These bushes thrive no matter what and express themselves in beauty and persistence. They are a vibrant life-force, as enticing as I remember.
more »
---
It's hibiscus season again. The plants in my yard are in full, incredible bloom! I have seen various flowering plants – I understand there are over 200 varieties – but when I bought these several years ago I didn't know that. I bought them because they were so vibrant and exciting. I knew I had to add them to my garden.
more »
---
Peter Rabbit's RelativesI thought I had it made. I bought a flat of organic broccoli plants and left it out back before planting the veggies in the side garden. My husband kindly watered it each morning and the leaves were flourishing. I was somewhat…
more »
---
My mother was completely finished with menopause by the time she was forty-four. At least I think she was; Mom had an aversion to admitting that anything was not perfect. When my aunt found her lying prone on the living room sofa with a wet dishtowel draped over her head, Mom insisted that she wasn't going through "the changes"
more »
---