Ferida Wolff
Ferida Wolff is author of 21 children's books and three essay books, her latest being  Rachel's Roses, illustrated by Margeaux Lucas. New York: Holiday House, Available August  20, 2019. 112 pages.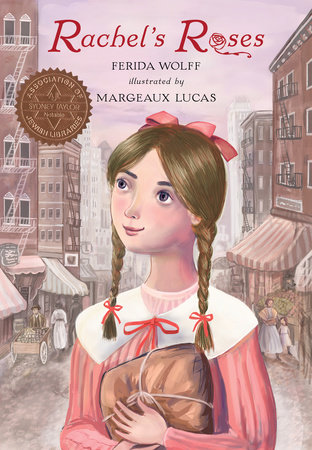 Before this latest, she wrote The Story Blanket (Peachtree Publishers) and Is a Worry Worrying You? (Tanglewood Books)
Her work appears in anthologies, newspapers, magazines, in seniorwomen.com and in her nature blog, http://feridasbackyard.blogspot.com.  A  book,  Chicken Soup for the Soul Married Life, contains two of her essays. 
Visit her at www.feridawolff.com.
Peter Rabbit's RelativesI thought I had it made. I bought a flat of organic broccoli plants and left it out back before planting the veggies in the side garden. My husband kindly watered it each morning and the leaves were flourishing. I was somewhat…
more »
---
My mother was completely finished with menopause by the time she was forty-four. At least I think she was; Mom had an aversion to admitting that anything was not perfect. When my aunt found her lying prone on the living room sofa with a wet dishtowel draped over her head, Mom insisted that she wasn't going through "the changes"
more »
---
Half a century later, my husband and I decided to visit the country we had so long ago feared. When I told our friends that we were going to Vietnam I could see the question in their eyes. Why, of all places, did we want to go there? They had painful memories, too. And to be honest, I was concerned about how Americans would be viewed all these years later.
more »
---
The plan was that once a week I would write about some aspect of nature that I saw around me. I called it Ferida's Backyard. I figured that should make it easy. All I had to do was look out my kitchen window to find a subject. But, as happens with most things that seem simple, it soon became apparent that there was more to this than I had expected.
more »
---