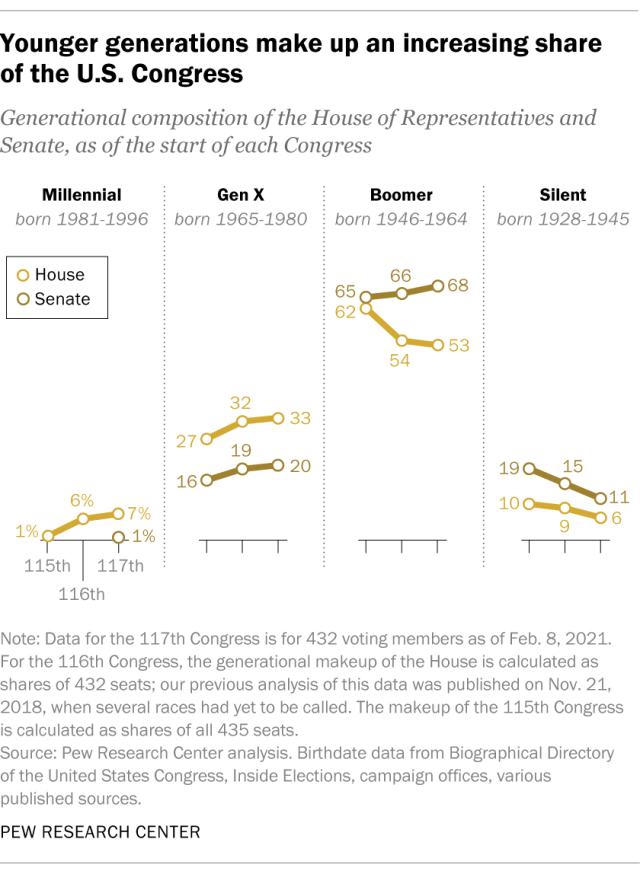 For instance: the record-keeping systems of Medicare and most physicians. I can understand those "This Is Not A Bill" pages that Medicare sends you, but have you ever tried reconciling them with bills from your doctors? When dates for services are given without a statement of the service provided, and when they don't agree with your doctor's dates of service, you can spend an entire morning on the telephone, pushing one button after another in an effort to get to a real person — and when you do, you're often told to call another number. 
Then too, there are any number of trivial items that I'd like to see the Boomers take on, like the fashion industry. Why can we no longer buy simple, straight-cut cotton shirts and blouses? The latest craze for elastic shirting has all but obliterated shirts made of any other fabric. Not only does the elastic resist ironing (and, un-ironed, look horrible), it's simply not flattering to the older figure. It may look great on youngsters who haven't yet lost the battle with gravity, but on anyone over 50, it just accentuates the negative.
And while I'm griping about shirts, why do so few of them have breast pockets these days? I suppose the clothing industry saves millions of dollars by leaving them off, but I'd be willing to pay a few cents extra to find one on a shirt. Cutting fabric costs is probably also why shirts no longer have French cuffs. I can live without those, although they do look elegant, but I regret that I can no longer wear the pretty gold cufflinks that my grandmother left me.
Just a few years ago, grocery stores stocked canned foods in small sizes as well as larger ones meant to serve families. Lately, however, I have had trouble finding small cans of things like tomatoes or pumpkin, or small packages of breads or pastas. Rather than buy a large can and waste at least half of it, or filling my freezer with half-used foods, I've simply done without. As the population ages and more and more of us kiss our children goodbye and settle in to one or two-person households, wouldn't it make good sense to bring back single or double portion packaging? In fact, I can envision some enterprising youngster starting up a chain of stores called something like "TwoFers" that features nothing but small packages. I for one would gladly pay a cent or two more per ounce and avoid having to waste or freeze half of my purchases.
Dear Boomers, I hope that you will find as we have that the other side of the hill is not a slippery down slope, but simply a continuance of your journey. I can remember looking at my small son and groaning that I dreaded the time he'd change into a teenager. "Don't be silly," my mother said. "He'll still be who he is, just bigger." Well, barring disasters like Alzheimer's or a psychiatric disorder, being past 50 won't make you different either — just slower. And that's not necessarily bad. You'll find that you notice all sorts of things you missed as you zipped through your earlier years.
So welcome to the so-called down slope. I hope you continue to take on the Establishment even though you have now become it. I hope that you will find that things like old friends, good memories, and grandchildren more than make up for lots of minor indignities like bifocals and creaky joints and answering extra questions at the DMV. Most of all, I hope you get busy fighting the negative attitudes that people often have about old age. Boom on, young friends, and don't let anyone tell you that you are over the hill. You've just reached the plateau at the top.
Pages: 1 · 2