Ferida Wolff
Ferida Wolff is author of 21 children's books and three essay books, her latest being  Rachel's Roses, illustrated by Margeaux Lucas. New York: Holiday House, Available August  20, 2019. 112 pages.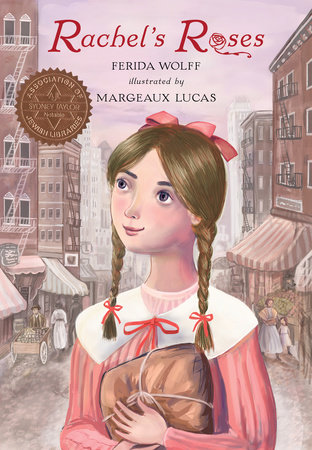 Before this latest, she wrote The Story Blanket (Peachtree Publishers) and Is a Worry Worrying You? (Tanglewood Books)
Her work appears in anthologies, newspapers, magazines, in seniorwomen.com and in her nature blog, http://feridasbackyard.blogspot.com.  A  book,  Chicken Soup for the Soul Married Life, contains two of her essays. 
Visit her at www.feridawolff.com.
Then I saw this tree. There were so many birds on it. The birds were grackles, a species that travels in flocks, sort of like traveling with a large family. It made me think about the concept of family. There are many individuals connected to each other. Sometimes the connection works, sometimes not but when it does, it is a joy. Family members can provide support and caring, a sense of belonging and sharing.
more »
---
Ferida Wolff writes: Didn't last year seem to fly by? Time to take stock of things. Not to make resolutions, necessarily, as they rarely last through the year, but to see what is of value in our lives, to appreciate the people we love, and to move in positive directions. Do we respect ourselves? Are there things we'd like to change?
more »
---
Is it a myth that plants respond to human/plant interaction? Years ago my friend and I heard that talking to plants help them grow so we each prepared pots with the same soil and the same plants. We watered them equally. Then we talked to one plant but not to the other. After a month we noticed that the plants we spoke to flourished while the other plants were not as vibrant. Science now shows that plants interact with each other. We seem to be part of a universal communication system even if we don't all speak the same language.
more »
---
There are so many possibilities in the change of seasons — to see something new, to rethink something familiar, to expand our understanding. The shift of my perception of moth to butterfly pleased me. I saw it anew. Perhaps that's what the seasons really foster, new ways of seeing our usually familiar world.
more »
---