Ferida Wolff
Ferida Wolff is author of 21 children's books and three essay books, her latest being  Rachel's Roses, illustrated by Margeaux Lucas. New York: Holiday House, Available August  20, 2019. 112 pages.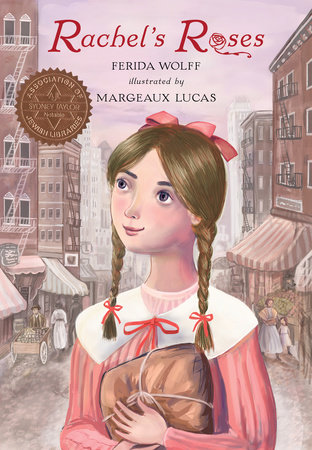 Before this latest, she wrote The Story Blanket (Peachtree Publishers) and Is a Worry Worrying You? (Tanglewood Books)
Her work appears in anthologies, newspapers, magazines, in seniorwomen.com and in her nature blog, http://feridasbackyard.blogspot.com.  A  book,  Chicken Soup for the Soul Married Life, contains two of her essays. 
Visit her at www.feridawolff.com.
Ferida Wolff writes: My husband and I went on vacation to a place both foreign and familiar to me — the Middle East. The foreign aspect was that I had not been in that part of the world before. The familiar part had to do with my paternal family. My…
more »
---
Ferida Wolff writes,  It is winter, now, and the maple branches are bare of leaves. I have been yearning for a step-back-in-time hammock, a return to a place of beginning and exploration, where one hammock could embrace a whole family and that fami…
more »
---