Wealth Track Women: Tax Planning, Tax Tips, Over 50 and Business Owners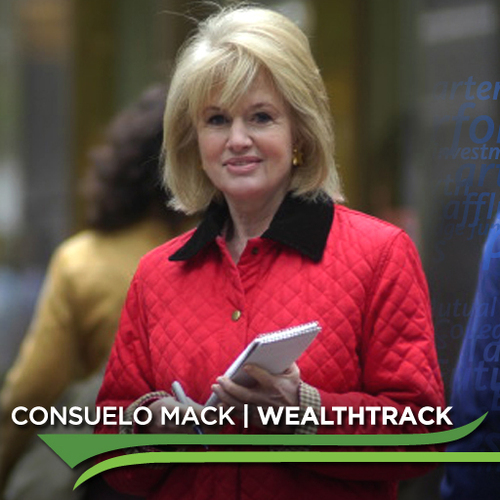 Attention Recently Widowed and Divorced Women
The first time a woman (especially one who's never handled family investments) pays estimated quarterly taxes or asks for a filing extension can be highly emotional, but with time and education it'll all work out, says Dorie Fain, founder and CEO of AndWealth in New York.
More on Paying Estimated Taxes & Asking For An Extension
The Skinny on Paying Estimated Taxes
Over 50 and Own Your Own Business?
How one woman is successfully playing catch up with her retirement savings using this tax-friendly strategy, with the help of Maura Griffin, head of Blue Spark Capital Advisors in New York.
TAX TIPS THAT MAY $AVE YOU MONEY
Income, estate and other tax questions that affect a woman's long-term financial planning. Uncle Sam Wants to Give You a Gift.
It's a gift that can make every woman's (and man's) retirement years that much nicer. It's easy to collect your gift. Just do this, says Jennifer Hatch of Christopher Street Financial, a New York financial advisory firm that specializes in advice for LGBT persons.
Potential Tax Pitfall of Variable Annuities
Women live longer than men, so it's especially important for them to know that when they buy a variable annuity, they may lose tax advantages they have already accrued, as Eve Kaplan of Kaplan Financial Advisors in Berkeley Heights, NJ, explains.
More on Variable Annuities
Pros and Cons of Variable Annuities
Consuelo Mack
Executive Producer and Managing Editor, WEALTHTRACK

Consuelo Mack has a long and distinguished career in business journalism. In 2005 she struck out on her own to launch her dream program, a weekly half-hour program on public television devoted to helping Americans build and protect their wealth over the long-term.
WEALTHTRACK has scored a series of television exclusives including Wall Street's number one ranked economist Ed Hyman, Yale endowment head David Swensen and prescient fund manager Jeremy Grantham who called both the tech and credit market bubbles. WEALTHTRACK, which started on a handful of stations, is now seen in 140 markets, including all of the top 20, covering 83% of the country. In New York WEALTHTRACK is seen on WLIW, channel 21 on Friday evenings at 7:30pm and Saturday mornings at 8:00am on WNET, channel 13.
Before developing WEALTHTRACK Mack spent over a decade at The Wall Street Journal as the Anchor and Managing Editor of its weekly syndicated business program, The Wall Street Journal Report. During her tenure it won the Overseas Press Club award, the Gracie award and was nominated for a News and Documentary Emmy award for excellence in background and analysis.