Stateline: Why Most States Are Struggling to Regulate Airbnb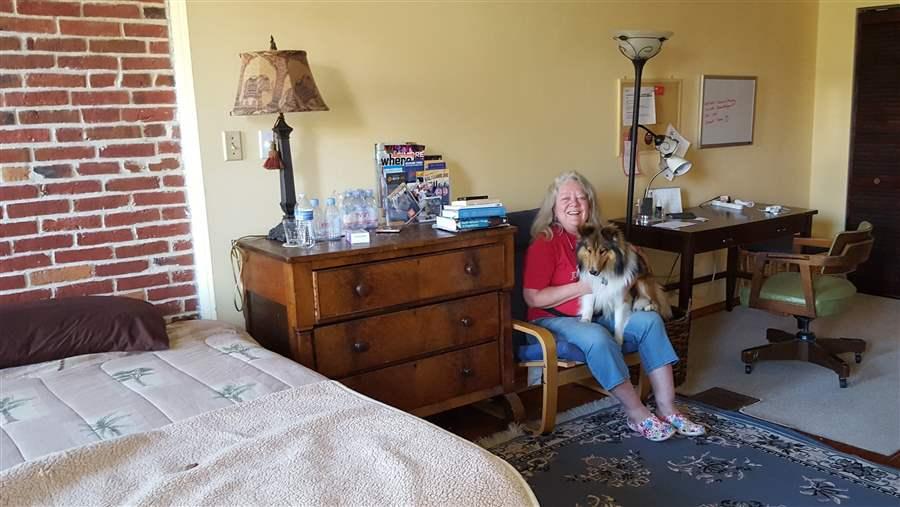 Baltimore resident Jeannette Belliveau, who rents a couple of rooms in her historic townhouse to short-term guests, sits with her dog, Copper, in one of the guest suites. States are having a hard time regulating the short-term rental industry;  The Pew Charitable Trusts
Belliveau lives with her dog and two cats in a 19th century house in the Upper Fells Point section of Baltimore, not far from Johns Hopkins Hospital, and rents out a couple of rooms for short-term stays to make a living. In other parts of the city, Al Hallivis, a real estate investor and single dad, owns a half-dozen houses that he also rents by the night.
A few miles toward the city's picturesque harbor, a variety of hotels offer traditional overnight stays.
All three models cater to Baltimore visitors, but that's where the similarity ends.
Belliveau, Hallivis, and hotels have different business models, different perspectives and different agendas. These competing constituencies help account for the difficulty states have had in regulating and taxing the short-term rental industry, even as some cities have taken action to regulate short-term rentals.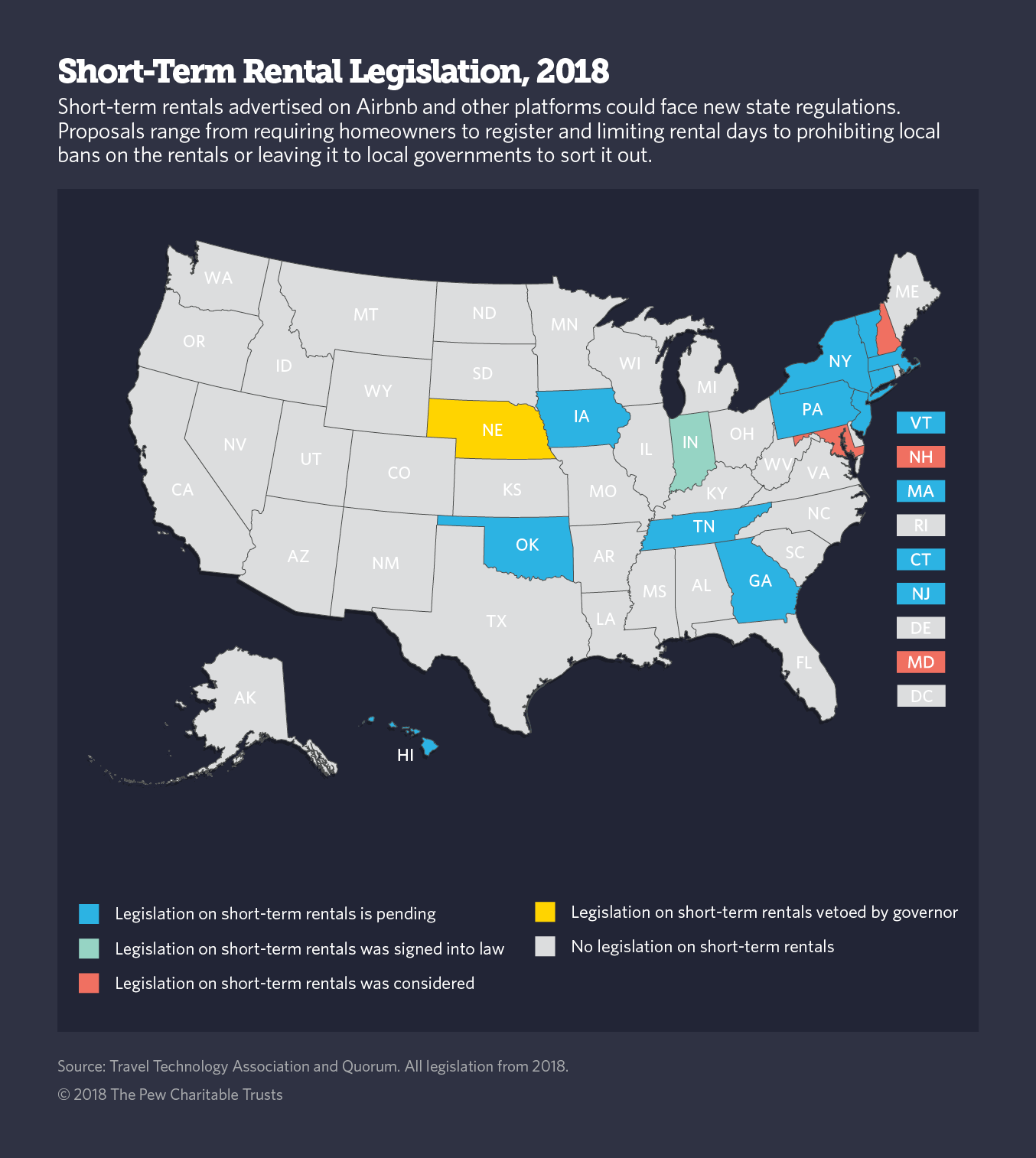 "
"One-size-fits-all state regulation may not always be the most appropriate policy response, and states may therefore choose to allow local governments to regulate," said Kellen Zale, a law professor at the University of Houston who has done research on the short-term rental market.
Some big cities, such as New York, saw the short-term rentals as a threat to the rental market based on long-term leases, as well as to traditional hotels. New York last year allocated extra funding to enforce a state law restricting rentals for fewer than 30 days unless the host is present and there are no more than two guests.
Other cities saw the short-term rentals as a potential source of income and sought to expand tourist or hotel taxes to the new schemes, with varying success.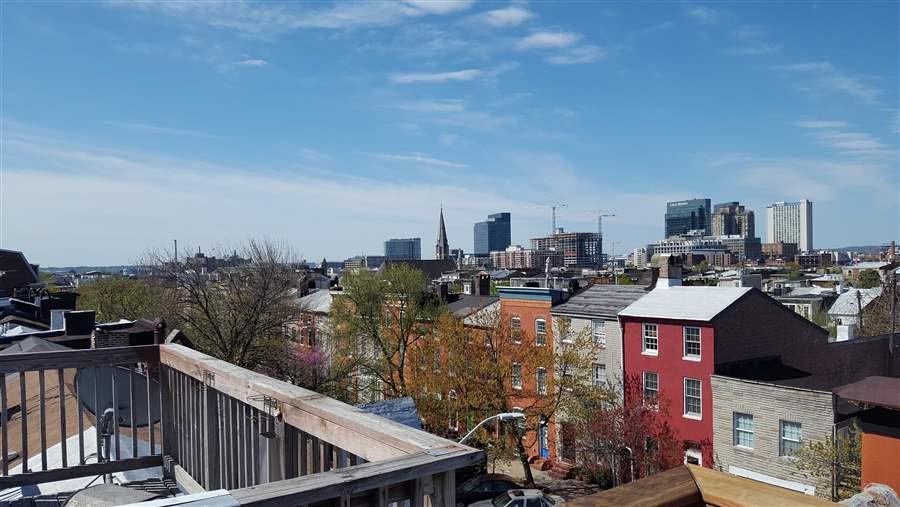 The view of downtown Baltimore from the roof of Jeannette Belliveau's historic townhouse, which she rents to short-term guests. The Pew Charitable Trusts
San Francisco this year began limiting the number of nights a year absentee owners can rent their properties through Airbnb or similar platforms. Owners who live in their residence can rent it out without limit. Owners also must pay a $250 registration fee to the city.
Short-term rentals in San Francisco dropped by 55 percent after the limitations took effect, according to the San Francisco Chronicle and Host Compliance, a company that helps cities keep track of short-term rentals.
Pages: 1 · 2