Thomas Lawrence, Regency Painter: A Remarkable Blend of of Self-assurance, Artistic Excitement and Ambition
A Review by Kristin Nord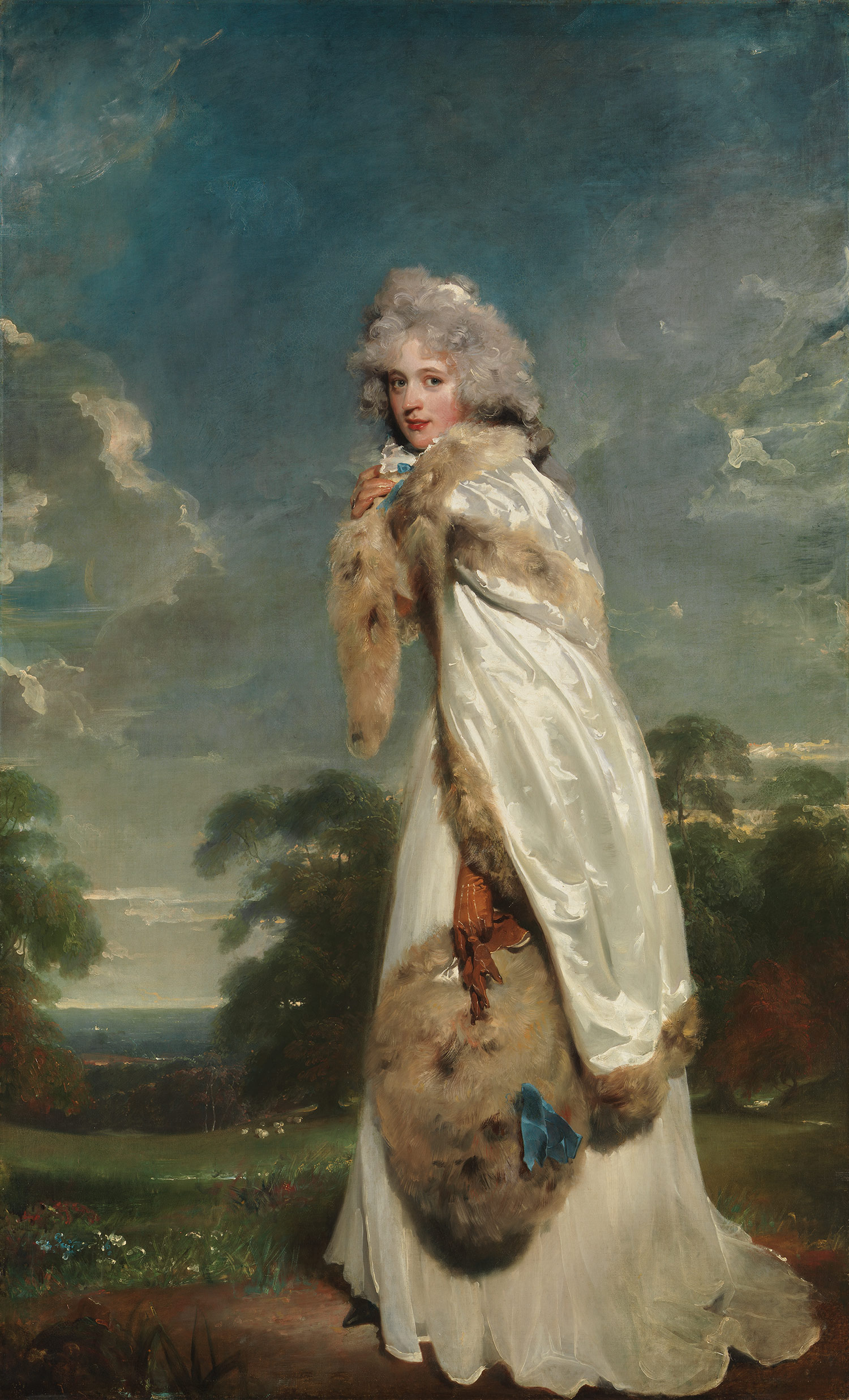 A partial playbill of characters who challenge the viewer from the canvas: a queen, wearied by fractious politics and an unstable husband; the androgynous child in a spectacular crimson jacket and brilliant white shirt, on the cusp of manhood; aristocrats and their families, as well as master builders of what would become the British fiscal-military state. And a succession of young nubile lovelies, striking erotic poses. Taken together they form a story line that would make for Masterpiece Theater series worthy of Downton Abbey or House of Cards.
Thomas Lawrence: Regency Power and Brilliance, a major retrospective on exhibition through June 5 at the Yale Center for British Art and co-curated with the National Portrait Gallery, London, is no musty set piece. Lawrence's works challenge, provoke and often innovate in canvases that seem bracingly modern 200 years later. This is a rare chance to see such a variety of his oeuvre in this country. Aside from a handful of portraits — hanging in the Museum of Fine Arts, Boston , the Cleveland Museum of Art and The Frick Collection, most of Lawrence's works remain in private European collections.
From an early age Lawrence evinced "a remarkable blend of self-assurance, artistic excitement and ambition," Lucy Pelz, a curator of the show, writes. At five, he was already a child prodigy, busking pencil portraits of guests at the family's coaching inn in Devizes. After his father's business failed and the family relocated to Bath, Lawrence became the family's sole supporter. He was just 11.
Exceedingly facile as a draftsman, Lawrence appears to have taught himself to work in oils as well. The artist's survivor's instincts, prodigious talents and apparent social intelligence enabled him to move with ease from one class to another. His primary subjects included the reigning aristocracy, the families of the wealthy and a succession of military leaders. But he also captured theatrical people, illicit mistresses, and their illegitimate children.
The show has been arranged thematically, beginning with Lawrence's emergence as a major artist with his portrait of Queen Charlotte and continuing though a succession of portraits commissioned by George, Prince Regent, of the allied rulers and commanders of victorious leaders after Napoleon's defeat. Taken together, they interpret then-current ideas about the roles of men and women, and children, and explore through underlying historical references how those ideas were changing. The Regency Period, which extended for 50 years from the start of the French Revolution through the accession of Queen Victoria in 1837, marked a time when British society was increasingly divided by class, religious beliefs, and calls for social and moral reform.
A young prodigy who became the youngest artist ever elected President of the Royal Academy, Lawrence harbored serious ambitions — and committed himself to lifelong studies, collecting and absorbing techniques from old master models. He was a serious innovator, challenging convention and accepted standards with his choice of brushstrokes and what he called his "half-history" paintings. Lawrence also challenged convention in his use of color, employing dramatic blues and exceedingly vivid whites, and proffered rosy cheeks on his subjects that bordered on serious cases of rosacea. But it was his skill as a draftsman that continued to underpin his efforts.
Pages: 1 · 2