GOP legislators believe the plan "is politically motivated, wrong for Pennsylvania and would severely harm and compromise the integrity of our elections," Jason Gottesman, press secretary to Pennsylvania House Republican Caucus, said in an emailed statement.
"The House Republican Caucus will continue to work closely with the Senate to develop a final product that provides clarity for voters, defends the Constitution, ensures the security of our election process, and protects election integrity."
In New York, it took six weeks after the June 23 primary to count absentee ballots in U.S. Rep. Carolyn Maloney's Democratic primary contest due to a court fight.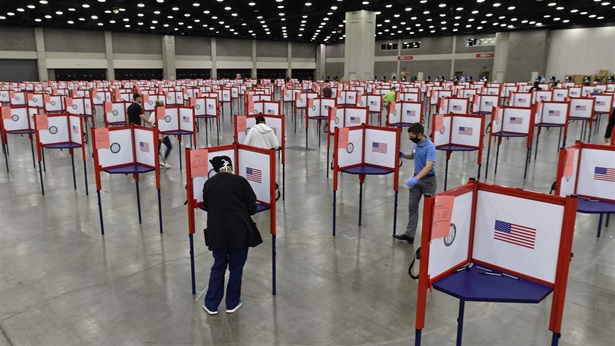 em>Stateline, her spokesperson Tracy Wimmer said the state has expanded the ability to process ballots, including additional tabulators and election workers.
"Even with this work, the biggest hurdle remains the law barring clerks from processing ballots ahead of Election Day," she said. "With a record-breaking number of ballots cast in our statewide primary Aug. 4 and more than 1.8 million ballots already requested for November, it will be extremely difficult for clerks to process and tabulate all those votes in the same time frame we normally see results."
State Sen. Ruth Johnson, a Republican and a former Michigan secretary of state, has introduced legislation that passed the Senate but has not yet been taken up in the House to allow for the pre-canvassing of ballots.
"People need to know at the end of the day, win or lose, get over it." she said in a phone interview. "I don't think voters want to be in limbo for weeks about who won." She said the state estimates it might get 3 million absentee ballots, nearly double the 1.6 cast in the August primary.