For passengers going to other states, US Customs and the CDC coordinate with health officials in those states to ensure they are monitored according to their individual risk level. At least 40 other states have received one or more residents who has traveled from West Africa. According to the CDC, every passenger must be monitored for 21 days, most through phone calls at least once a day to check on their location, temperature and overall health. Only high-risk travelers, typically health care workers, who have come in direct contact with an Ebola patient must be seen in person by a public health worker.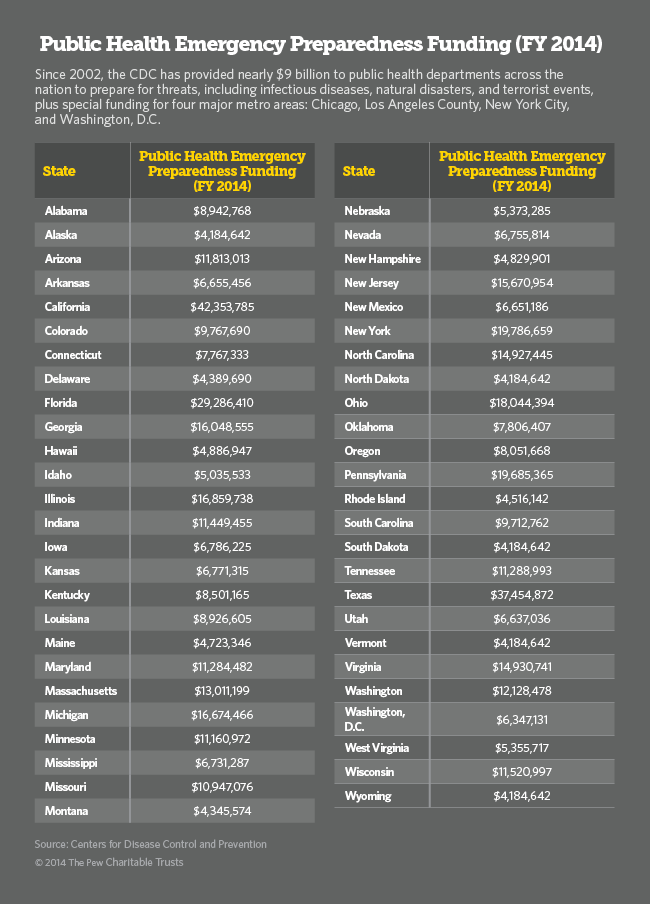 In addition to active monitoring, Virginia and a handful of other states each have setup a "unified command" with the health commissioner in the lead role. Officials from multiple state agencies, including departments of public safety, homeland security and emergency management, education, transportation, environmental quality, port authority, aviation, social services and colleges and universities have been meeting twice weekly to coordinate Ebola-related preparedness activities.
Just last week, Trump said, a question came up about how to handle passengers who arrive on charter flights. He said other issues, such as finding a vendor to transport biohazardous waste and creating communications networks to effectively communicate with the public, have been discussed at the meetings.
Part of the work over the next couple of weeks, he said, will be to find out what funding is needed to sustain this effort for another year, or possibly two. "Right now there are a lot of people putting in 10- to 11-hour days. It's not yet clear whether we are going to hire additional staff."
Virginia may send more of its public health funds to Northern Virginia communities near Washington, DC, where a disproportionate number of passengers from West Africa live. "We're also looking at redirecting funds from other state agencies and waiting to see whether there will be federal funds," Trump said.
 © 2014, The Pew Charitable Trusts. All rights reserved.