New York Historical Society Presents Exhibition Honoring Supreme Court Justice Ruth Bader Ginsburg
Notorious RBG: The Life and Times of Ruth Bader Ginsburg to feature 3D re-imaginings of her childhood Brooklyn home, the Supreme Court bench, and the desk in her chambers,
among other highlights
October 1, 2021–January 23, 2022
Image credits: Ruth Bader Ginsburg teaching at Columbia Law School, 1972. Courtesy of Columbia Law School.
Official portrait of United States Supreme Court Justice Ruth Joan Bader Ginsburg. Courtesy Steve Petteway, Collection of the Supreme Court of the United States.
Justice Antonin Scalia and RBG riding an elephant, 1994. Collection of the Supreme Court of the United States. 
The New-York Historical Society honors the late Ruth Bader Ginsburg (RBG)—the trailblazing Supreme Court justice and cultural icon— with a special exhibition this fall. On view October 1, 2021 – January 23, 2022, Notorious RBG: The Life and Times of Ruth Bader Ginsburg is based on the popular Tumblr and bestselling book of the same name. A traveling exhibition organized by the Skirball Cultural Center in Los Angeles, the show takes an expansive and engaging look at the justice's life and work, highlighting her ceaseless efforts to protect civil rights and foster equal opportunity for all Americans.
 https://gothamist.com/arts-entertainment/photos/ruth-bader-ginsburg-exhibit-new-york-historical-society?image=1
Notorious RBG features archival photographs and documents, historical artifacts, contemporary art, media stations, and gallery interactives spanning RBG's varied roles as student, wife to Martin "Marty" Ginsburg, mother, lawyer, judge, women's rights pioneer, and internet phenomenon. Highlights include a robe and jabot from RBG's Supreme Court wardrobe; the official portraits of RBG and Sandra Day O'Connor — the first two women to serve on the Supreme Court — on loan from the National Portrait Gallery; and QR-code listening stations where visitors can hear RBG's delivery of oral arguments, majority opinions, and forceful dissents in landmark Supreme Court cases on their own devices.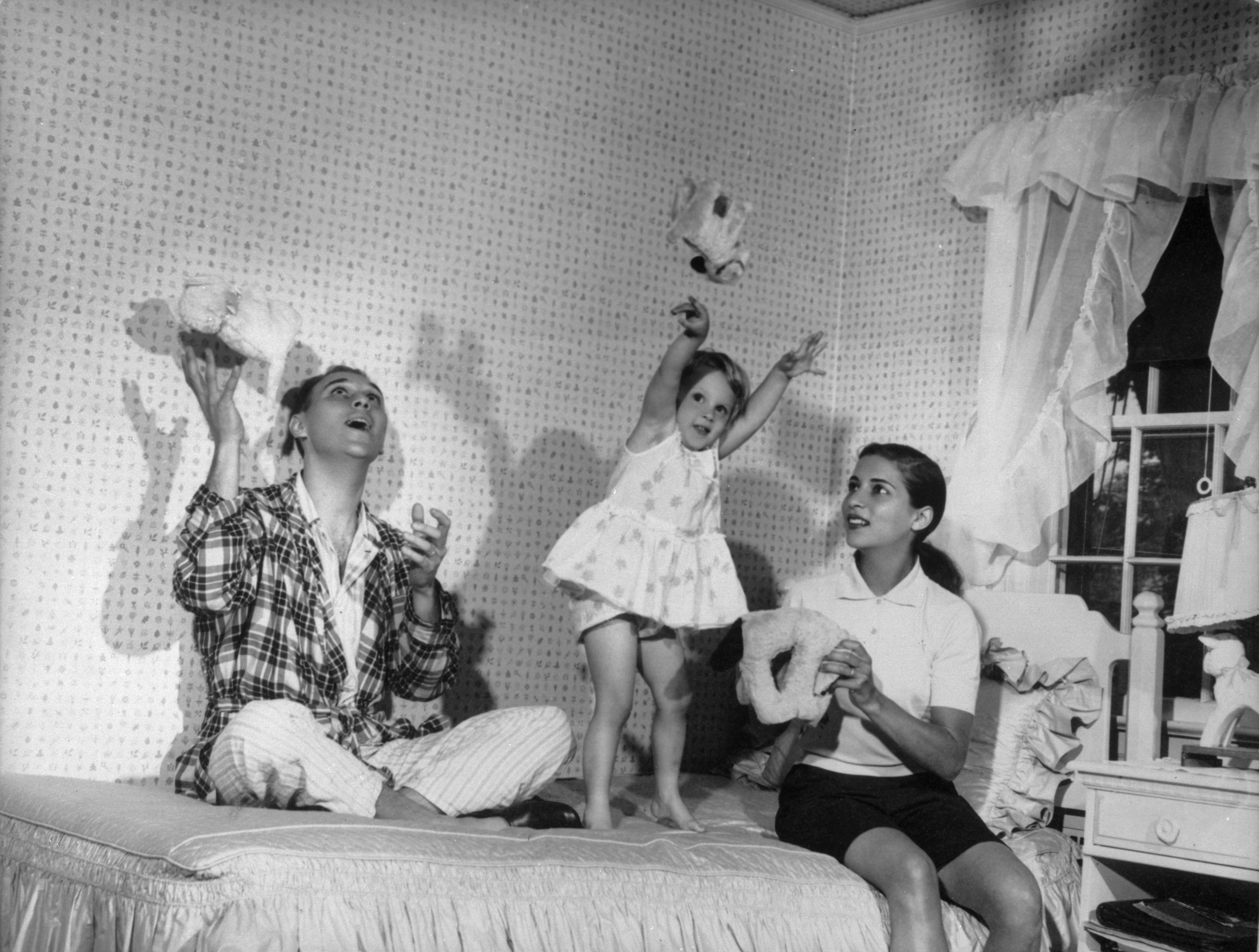 The exhibition also displays 3D re-imaginations of key places in RBG's life — such as her childhood Brooklyn apartment; the kitchen in RBG and Marty's home, with some of Marty's favorite recipes and cooking utensils; and the Supreme Court bench and the desk in her chambers.
Personal materials range from home movies of RBG with Marty on their honeymoon and in the early years of their marriage to yearbooks from RBG's academic life—from her Brooklyn high school to Harvard, Columbia, and Rutgers Universities—to a paper that she wrote as an eighth grader exploring the relationship between the Ten Commandments, the Magna Carta, the Bill of Rights, the Declaration of Independence, and the recently formed United Nations Charter.
Special to New-York Historical's presentation are remembrances from RBG's visit to the Museum in 2018 to officiate a naturalization ceremony of new citizens after she learned about New-York Historical's Citizenship Project which teaches U.S. history and civics to green card holders, a video featuring a map and photographs of key places in her life as a New Yorker, and an overview of the memorials that cropped up around her hometown in the wake of her passing. As part of New-York Historical's upcoming public program series, on December 8, Supreme Court expert Linda Greenhouse looks at where the courts stand following Justice Ginsburg's death. Families can explore the exhibition with a specially created family guide, and themed story times will take place throughout the exhibition's run.
Pages: 1 · 2