Since the Nov. 4 elections, those fears seem to have subsided, said Joan Alker, director of the Georgetown University Center for Children and Families, which advocates for Medicaid expansion.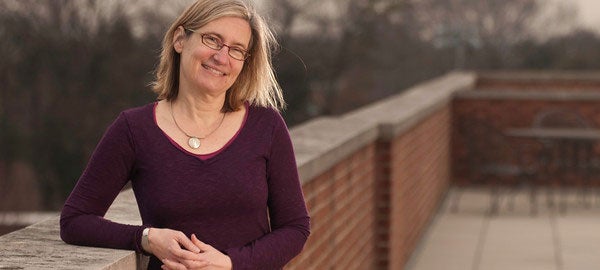 Joan Alker,Director, Georgetown Center for Children and Families
In the weeks after the election, governors in Alaska, Idaho, Montana, Tennessee, Utah and Wyoming asked lawmakers to approve detailed proposals for expanding the federal-state health plan for low-income adults, in some cases restarting previous efforts to seek approval for expansion.
In a smaller group of states in the South – Alabama, North Carolina and Texas – governors said for the first time they were open to the idea of expanding Medicaid. Other than Arkansas, no Southern state has expanded Medicaid.
If all six states now considering expansion plans win federal approval, more than 600,000 additional people could be eligible for Medicaid coverage.   
Following is a rundown of Medicaid expansion proposals in the states most likely to move forward this year:
Alaska: Newly elected governor Bill Walker, the nation's only Independent governor, wants to cover some 20,000 Alaskans through traditional Medicaid starting July 1. If state lawmakers agree with the governor's plan, Alaska could be the next state to start enrolling newly eligible adults this year. 
According to a study by The Urban Institute, Walker's expansion plan would cut the state's uninsured rate by more than half. Another study, commissioned by the state health agency, predicts that between July of this year and 2020, expansion would save Alaska $29 million as the federal government picks up some health care costs the state is bearing now.
Republican lawmakers, who hold a majority in both chambers of the legislature, have agreed to hear evidence from the Walker administration on the benefits of expansion for the state's budget and economy. But most oppose the plan on principle, and a multi-billion dollar budget gap and crashing oil prices vie for their attention.
Idaho: In his Jan. 12 State of the State address, Republican Gov. Butch Otter asked lawmakers to consider evidence in favor of expanding Medicaid to 103,000 low-income Idahoans through a customized expansion plan.  Under a proposal presented in a paper by a working group Otter appointed in 2012, residents with incomes below the federal poverty level would be assigned to a managed care plan within the existing Medicaid program. Residents with incomes between 100 percent and 138 percent of the federal poverty level could sign up for a private insurance plan on the exchange, much like Arkansas residents.
If lawmakers pass Otter's plan, which he says has the tacit approval of the federal government, the state could save $173 million over the next 10 years as more costs are covered under the higher federal match rate. Otter's plan would require participants to cover copayments for non-emergency use of hospital emergency rooms and pay the maximum premiums allowed under existing Medicaid rules.
Montana: Democratic Gov. Steve Bullock asked lawmakers this month to approve legislation, the Healthy Montana Plan, which would expand traditional Medicaid coverage to about 70,000 Montanans. Republican lawmakers, who control both houses of the legislature, have proposed an alternative plan that would use state money instead of accepting money from the Obama administration and would limit coverage to about 15,000 low-income parents and veterans.