John Singer Sargent: Portraits in Charcoal was conceived by Richard Ormond, a renowned Sargent scholar and the artist's grand-nephew. The exhibition was developed in partnership between the Morgan Library & Museum and the Smithsonian Institution's National Portrait Gallery. The Morgan's presentation is curated by Laurel Peterson, Moore Curatorial Fellow in the Department of Drawings and Prints. Following the New York debut, the exhibition will travel on to Washington, D.C., where it will be on view at the National Portrait Gallery from February 28 through May 31, 2020.
The presentation at the National Portrait Gallery will be organized by Robyn Asleson, Curator of Prints and Drawings. "John Singer Sargent: Portraits in Charcoal is a long overdue celebration of Sargent's achievements as a portrait draftsman," said Colin B. Bailey, Director of the Morgan Library & Museum. "Despite numerous exhibitions and scholarly publications recognizing the artist's oil portraits, watercolors, landscapes, figure studies, and mural paintings, Sargent's charcoal portraits have been largely overlooked in the more than ninety years since his death. Yet they are valuable testaments to his skill in sensitively capturing the essence of his subjects. We are delighted to partner with the Smithsonian's National Portrait Gallery in developing this exhibition and thank the Jerome L. Greene Foundation and Morgan Stanley for their generous support."
"It seems particularly appropriate that this enchanting exhibition is taking place at the Morgan Library," said Chris McInerney, President and CEO of the Jerome L. Greene Foundation. "John Singer Sargent was making portraits when Pierpont Morgan was amassing his collection, and now, a century later, the Library is presenting new ways of appreciating Sargent's oeuvre. We are pleased to once again partner with the Morgan Library."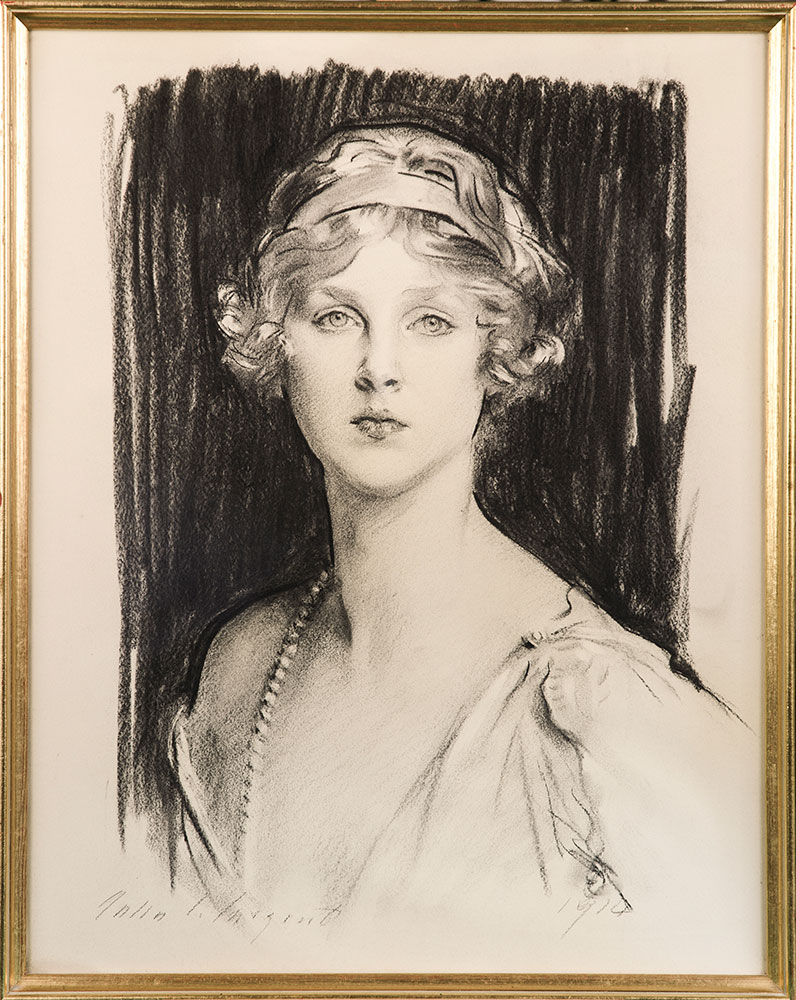 Accompanying the exhibition is a catalogue published in association with D Giles Limited, which presents over fifty superb portrait drawings. The catalogue features sitters famous for their roles in politics, society, and the arts, including W. B. Yeats, Gertrude Vanderbilt Whitney, Winston Churchill, Ethel Barrymore, and Elizabeth, the Queen Mother. An introduction and catalogue entries by Richard Ormond explore Sargent's artistic process and highlight the relationships that influenced Sargent during a period of rich Anglo-American cultural exchange. 
John Singer Sargent (1856–1925)
Lady Diana Manners 1914
Charcoal
Private Collection. Photography by Christopher Calnan
John Singer Sargent: Portraits in Charcoal • National Portrait Gallery, Smithsonian Institution, Washington, DC • February 28, 2020 to May 31, 2020 • npg.si.edu
Pages: 1 · 2