Jo Freeman Reviews: Justice, Justice Thou Shalt Pursue: A Life's Work Fighting for a More Perfect Union By Ruth Bader Ginsburg and Amanda Tyler
Review
Justice, Justice Thou Shalt Pursue: A Life's Work Fighting for a More Perfect Union
Ruth Bader Ginsburg and Amanda Tyler
Berkeley, CA: University of California Press, 2021
xi + 271 pages +16 pages of color photographs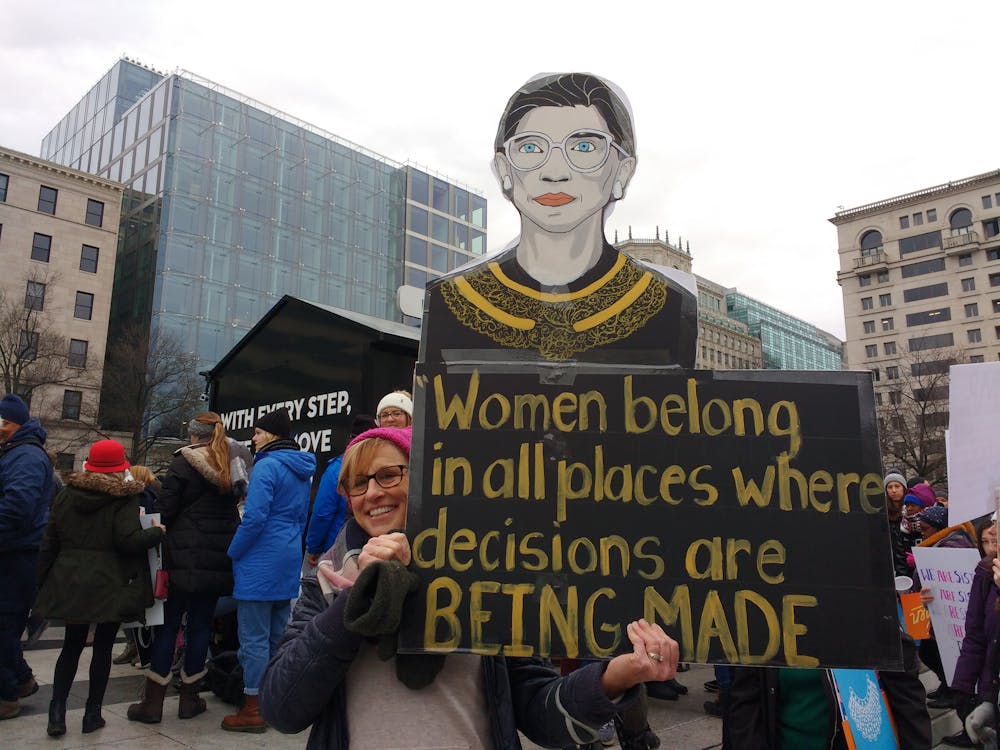 Apart from that, this book features a selection of Ginsburg's legal writing.  In the first section, there is one appeals court brief and two transcripts of oral arguments before the Supreme Court.  All on gender equality, they illustrate Ginsburg's strategy of arguing cases where men were the legal losers in the belief that the court would be more sympathetic.
Moritz
concerned a section of the IRS code that allowed women, widowers and divorced men to take a tax deduction for the care of dependants.  The plaintiff was a never-married man who was caring for his mother.
Frontiero v. Richardson
concerned the different standards for servicemen and women to get benefits for their dependent spouses.
Weinberger v. Wiesenfeld
challenged a portion of the social security law which permitted widows but not widowers to collect special benefits to care for minor children.
The second section has excerpts from four of RGB's Opinions while a Justice; one majority opinion and three dissents.  These include one dissent on race.  
In
Shelby County v. Holder
RGB criticized the majority for wiping out the requirement in the 1965 Voting Rights Act that proposals by covered jurisdictions to change election laws had to be cleared with the Justice Department before they could take effect.  Since the Court killed this section, covered jurisdictions have been having a field day changing voting laws to restrict participation and Congress is still trying to restore the former requirement.
Pages: 1 · 2