With our rich digital offerings available throughout the closure, we are also now reorganizing our complex and full exhibition calendar for when we are able to reopen this summer. The marquee shows of our spring season were Making The Met, 1870–2020, the centerpiece exhibition for our anniversary, examining 150 years of Met history; The Costume Institute's About Time: Fashion and Duration, a time-bending exploration of fashion and history; and The Roof Garden Commission: Héctor Zamora, Lattice Detour, a provocative installation about borders, both real and imagined. We had begun installation on all of these shows when we had to close abruptly.
I'm pleased to announce that upon reopening, Making The Met will be our first new show. It will be a fitting exhibition to welcome back visitors, and, of course, to celebrate our 150th anniversary, as it demonstrates how the Museum has weathered past periods of uncertainty, showcasing our institution's resilience—throughout history, and even now. As the images to the left display, it was almost completely installed before our closure—and you can get a sneak peek at the exhibition on our "Making The Met" featured Instagram story. I am also exclusively sharing with you a touching chapter from the Audio Guide, narrated by Steve Martin, and, available for a few days, a free version of the beautiful catalog—you will be the best prepared visitor that comes to see the show and you will certainly be able to impress others with your inside knowledge. Just before the City issued the stay at home order, we invited New York Times art critic Jason Farago to see the exhibition in its unfinished state, and he penned a moving reflection on one of its paintings. He captured how many of us are feeling at this moment: "I could hardly appreciate the privilege of seeing [the painting] all alone at the Met last week, so furious was I that this new plague had deprived us of the balm of art in common."
On our other exhibitions: About Time — the major Costume Institute show that traces the past 150 years of fashion — has found a new place in our calendar and will open in October, and we are hopeful that we will soon enjoy warm summer evenings basking in the new installation on the Cantor Roof Garden. At The Met Breuer, Gerhard Richter: Painting After All opened a mere nine days before the closure. This marvelous retrospective garnered great acclaim from visitors and critics alike, and we are trying our best to extend the show for a few weeks in July.
As we think about the challenges all of us are facing in the wake of the pandemic, The Museum is also supporting a broad effort to advocate for funding for arts and culture organizations that are suffering grave financial distress with #CongressSaveCulture. Reading the posts and comments on social media, I was heartened to see so many express support for our Museum and for the arts in general. We couldn't agree more with one of our Twitter followers who said, "The @metmuseum is helping me teach my kids about art, other cultures, our world and shared humanity through its publications and online resources. Please let Congress know that in addition to airlines and Wall Street we also need institutions like this. #CongressSaveCulture."
I want to share with you two special initiatives that reflect the amazingly diverse skills and generosity of our staff. Our conservation, curatorial, and other departments, working from home, managed to catalogue all the personal protective equipment (PPE) stored in the Museum's labs and work areas, from boxes of nitrile gloves, Tyvek suits, and aprons to surgical booties, goggles, and N95 facemasks. These were then gathered and donated to New York City medical centers most in need of them in order to help the incredible doctors and nurses working tirelessly around the clock to save lives. At the same time, members of our Textile Conservation department and others — many of whom, unsurprisingly, are highly skilled with needle and thread — gathered materials from their labs and have been sewing at home to produce masks for healthcare workers. I'm both inspired by this work, and in shock—who would ever have imagined that Met staff would be able to find ways to aid the healthcare workers on the front lines of the pandemic in New York.
On a personal note, I want to share that my family and I are healthy and safe, hunkered down together at home in Manhattan. We rely on FaceTime to keep in touch with our extended family in Austria, and like many of you, we take solace in the extra time we're spending together (although my teenage kids would perhaps argue that they had other plans for spring break than staying at home with their parents).

Finally, I want to emphasize that despite the challenges we are facing now, the Museum is a strong, active, and engaged institution. In the uncertain days still to come, I have no doubt that museums will continue to perform an invaluable role in lifting spirits, preserving local and international cultures, helping us interpret the world we live in, and bringing together diverse communities, giving us all a sense of solidarity and shared humanity. We hope that you are heartened, as we are, by these tributes to the endurance of the human creative spirit.

All the best and stay safe,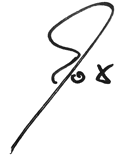 Max Hollein
Director

The Metropolitan Museum of Art
1000 Fifth Avenue
New York, NY 10028
director@metmuseum.org | metmuseum.org
Pages: 1 · 2