Five Articles From British Vogue Concerning Stay-At-Home Grooming - Including for Grey Hair
Editor's Note:  We've taken to reading British Vogue lately and subscribing to its daily dish of articles. Here are five articles we thought you might be interested in: during these stay-at-home imposed  days.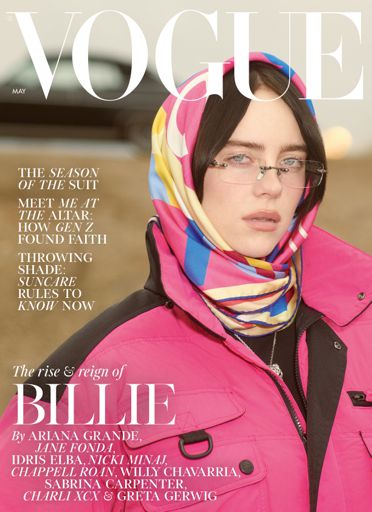 BEAUTY
(Editor's Note: We've never colored (or coloured) our hair so we can't comment on this ... )
Today's reassuring beauty advice? Your hair doesn't have to suffer in a pandemic. In lieu of being able to attend our normal salon appointments, there's a wealth of different ways to keep hair colour looking rich, bright, and free of greys during this period of isolation. If a 2019 survey by Living Proof – which found that one in 20 of British women spends at least £100 every six and a half weeks on in-salon hair colour – is anything to go by, mastering the art of at-home hair colouring might be a means of passing that time that will also save us money down the line.
25 MARCH 2020
(Editor's Note: When a young teenager with a short haircut, I would trim it repeatedly ... today I don't but if you can order a good pair of scissors, it's worth a try ...)
"Give yourself a break from online social pressures," says Vogue hairstylist Sam McKnight. "Everyone is in the same boat, this is the great equaliser."
As the spread of coronavirus forces numerous office-workers to work from home, former British staffer Lisa Niven-Phillips shares how she swapped the office for the sofa – and made her working day all the more productive. 
Abstract from
Nature Magazine
: Empirical and anecdotal evidence has associated stress with accelerated hair greying (formation of unpigmented hairs) 
1
,
2
, but so far there has been little scientific validation of this link. Here we report that, in mice, acute stress leads to hair greying through the fast depletion of melanocyte stem cells. 
The Ultimate Grey Hair Guide BY SAM ROGERS; 1 APRIL 2019
Grey hair used to be something women avoided. Now – thanks to the likes of Kristen McMenamy and British Vogue's own Sarah Harris – it's a look they aspire to. But it's important to do your research before jumping on this particular trend. Which shade of silver will suit you best? Can you avoid using bleach? And how intensive will the upkeep be? Vogue answers all of these questions and more in its ultimate guide to grey hair.