Earnings for Full-time, Year-round workers: Women at Work From the US Census Bureau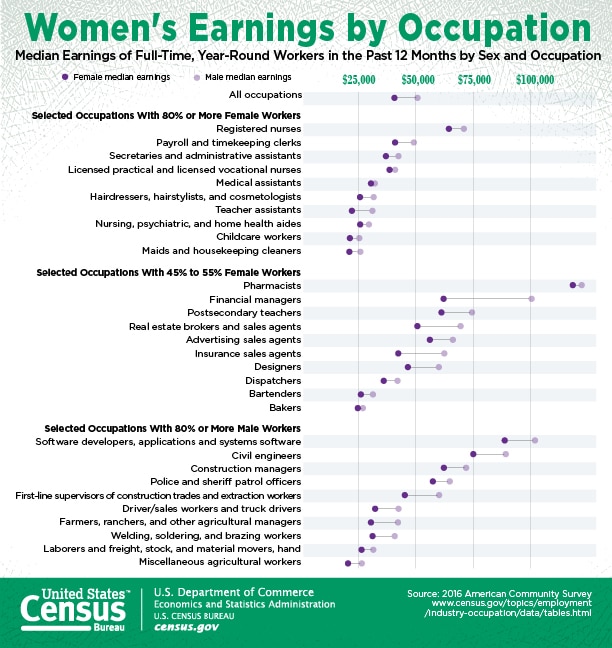 In honor of Women's History Month, the US Census Bureau released a graphic showing median earnings by detailed occupation from the 2017 American Community Survey. The occupation table shows the female earnings for full-time, year-round workers in 2017 and figures on the number of women in select occupations.
The Census Bureau collects data on industry, occupation and class of worker for the labor force.
Did You Know? 165.3 million The number of females in the United States as of July 2017. The number of males was 160.4 million.
Source: Vintage 2017 Population Estimates
2 to 1 The approximate ratio by which women age 85 and older outnumbered men in 2017 (4.2 million to 2.3 million).
Source: Vintage 2017 Population Estimates
77.6 million The number of females age 16 and older who participated in the civilian labor force in 2017. This comprises 58.2 percent of females age 16 and older.
Source: 2017 American Community Survey
More Stats