Wisdom, The Oldest Living Banded Bird, Returns to Wildlife Refuge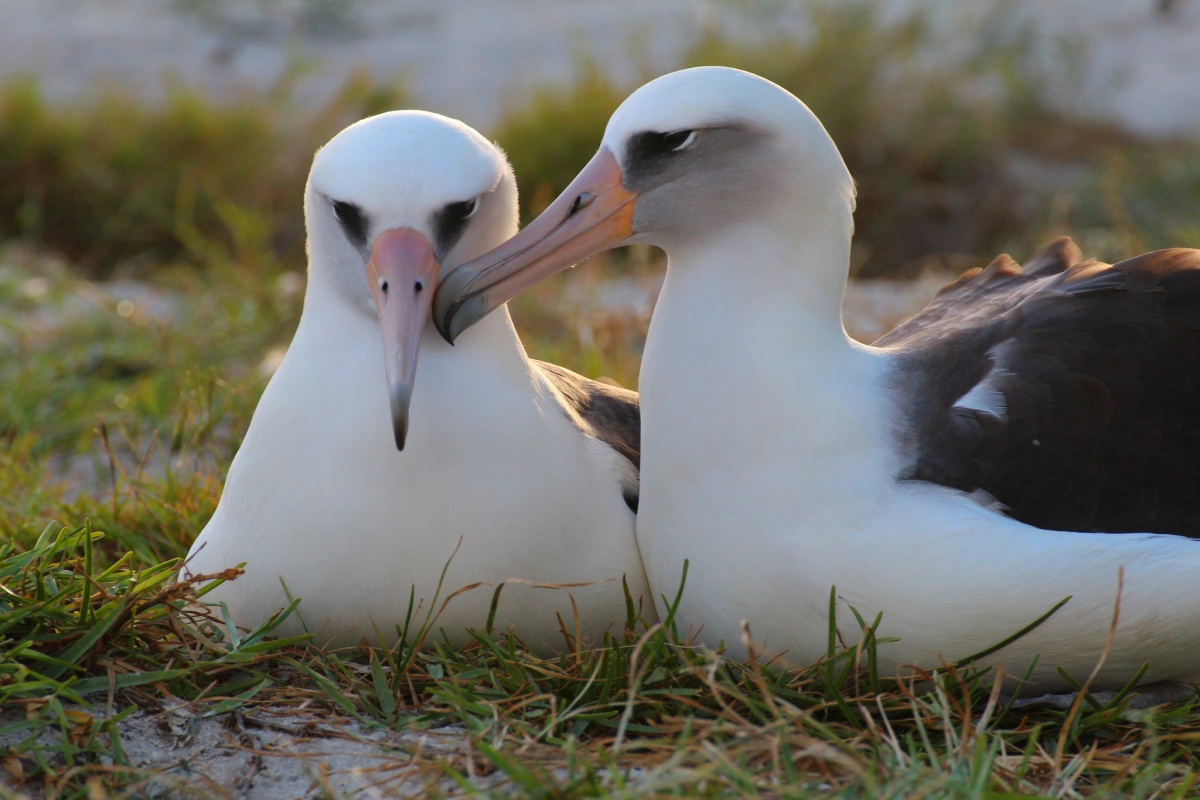 Meet Wisdom, the oldest living, banded, wild bird.
This 64-year-old bird returned to Midway Atoll National Wildlife Refuge on November 19, 2015, after a year at sea. A few days later, she was observed with her mate. Wisdom departed soon after mating but refuge workers expect her back any day to lay her egg.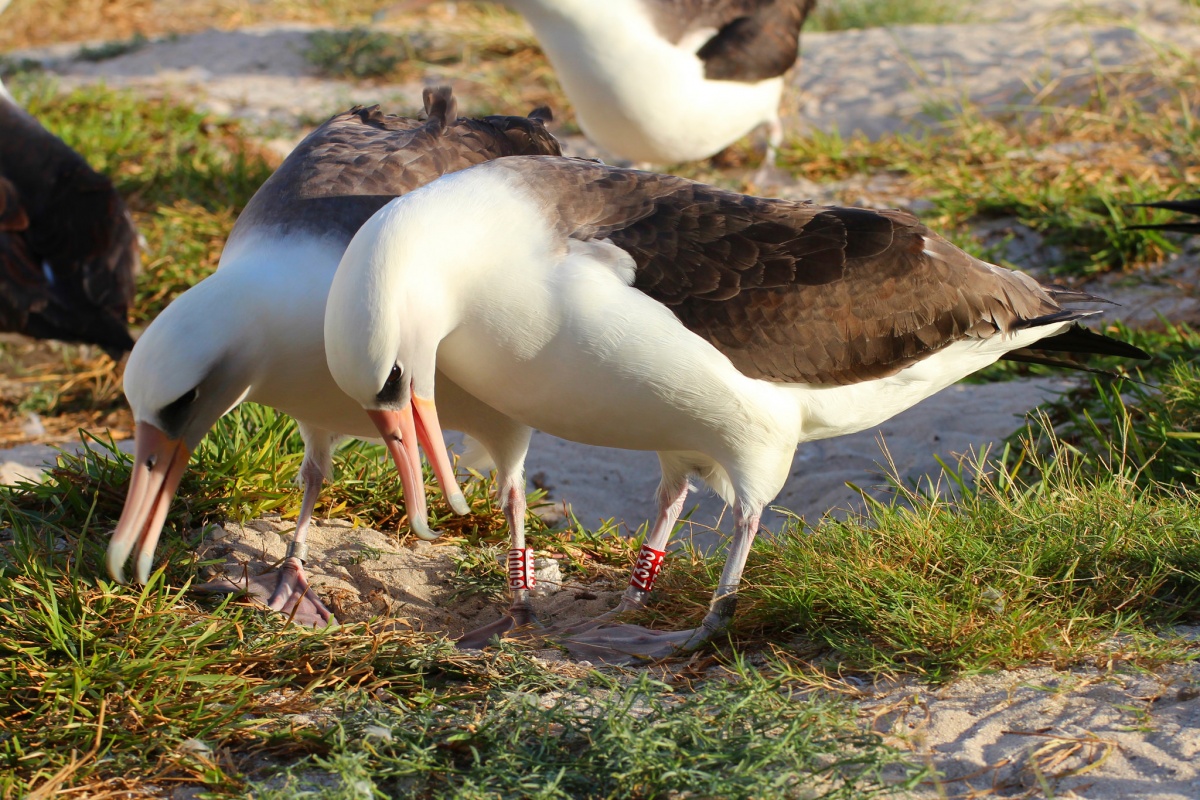 Wisdom was first banded in 1956. And because Laysan albatross do not return to breed until they are at least five years old, it is estimated Wisdom is at least 64 years old, but she could be older.
Although Laysan albatrosses typically mate for life, Wisdom has likely had more than one mate and has raised as many as 36 chicks. Laying only one egg per year, a breeding albatross will spend a tiring 130 days (approximately) incubating and raising a chick. When not tending to their chicks, albatross forage hundreds of miles out at sea periodically returning with meals of squid or flying fish eggs. Wisdom has likely clocked over six million ocean miles of flight time.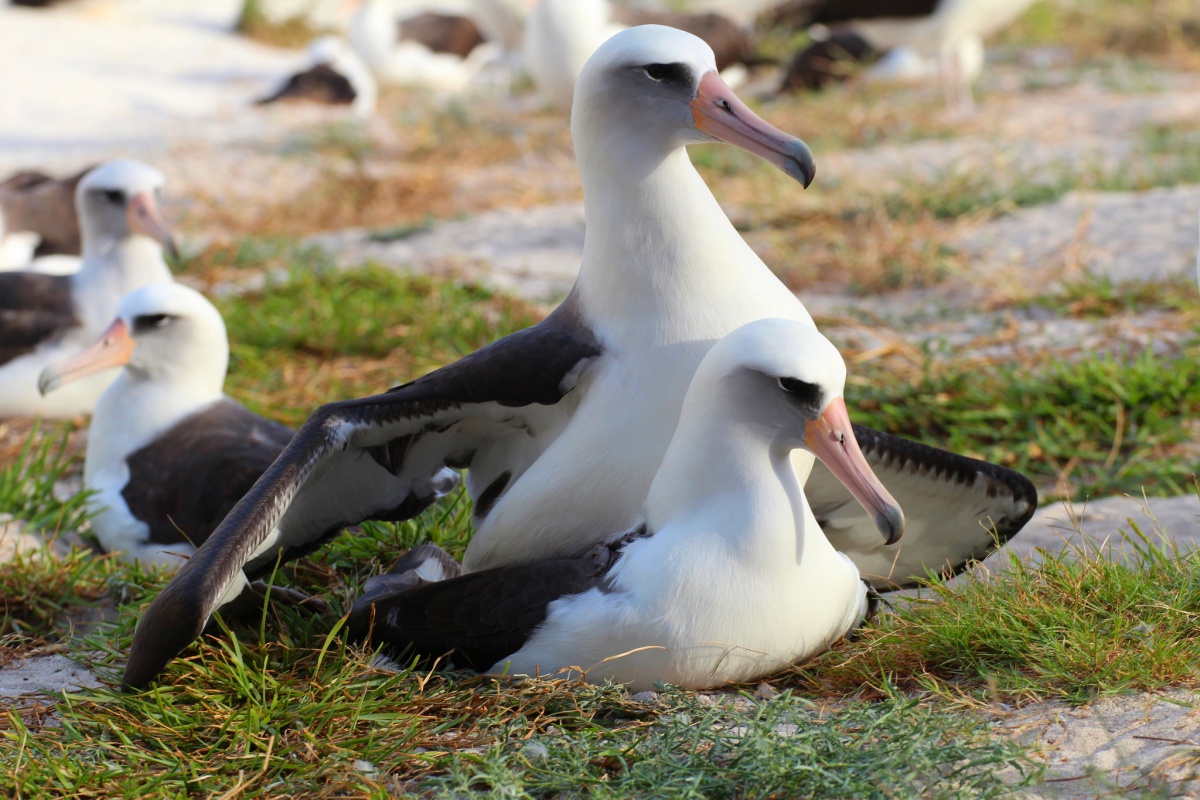 Midway Atoll National Wildlife Refuge is home to the largest albatross colony in the world and 70 percent of the world's Laysan albatross population. Midway Atoll is one of more than 560 wildlife refuges that make up the National Wildlife Refuge System. National wildlife refuges provide habitat for more than 700 species of birds, 220 species of mammals, 250 reptile and amphibian species and more than 1,000 species of fish.
Learn more about Wisdom at: http://usfwspacific.tumblr.com.
Photos by Kiah Walker, USFWS.