Designing Identity: The Power of Textiles in Late Antiquity  runs through May 22, 2016.  It is curated by Thelma K. Thomas, Associate Professor of Fine Arts, Institute of Fine Arts, who is also the editor and a contributor to the show's accompanying catalogue. The exhibition is open Wednesday to Sunday from 11 to 6 pm with a late closure at 8 pm on Fridays. A free guided tour is offered each Friday starting at 6 pm.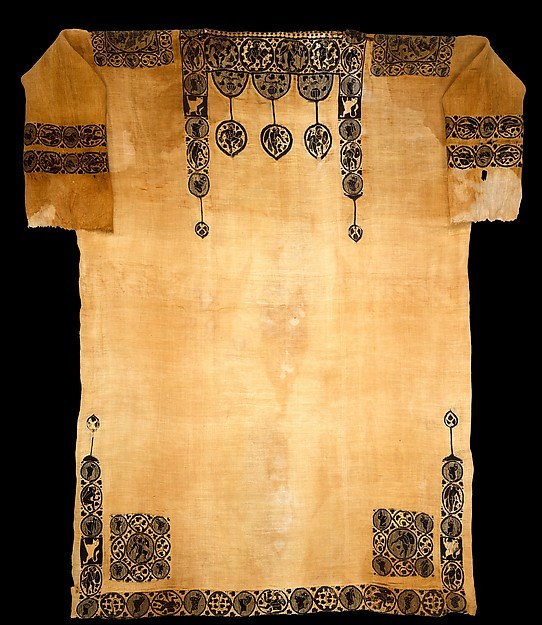 Tapestry weave of dyed wool, undyed linen, plain (tabby) ground weave of undyed linen, L. 269.5 cm; W. 181.5 cm. Panopolis (Akhmim), Egypt, ca. Early 6th century CE. The Metropolitan Museum of Art, Gift of Edward S. Harkness, 1926 
This exhibition has been generously supported by the Selz Foundation, the Coby Foundation, Ltd., the Sarofim Foundation, Agnes Gund, Nellie and Robert Gipson, Frances Marzio, and the Leon Levy Foundation. Additional funding provided by Furthermore, a program of the J.M. Kaplan Fund, and Sameh and Sylvia Iskander. 
Pages: 1 · 2