Ferida Wolff
Ferida Wolff is author of 21 children's books and three essay books, her latest being  Rachel's Roses, illustrated by Margeaux Lucas. New York: Holiday House, Available August  20, 2019. 112 pages.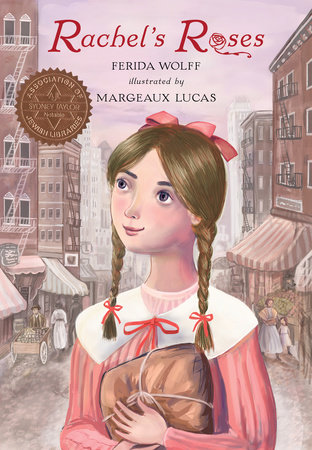 Before this latest, she wrote The Story Blanket (Peachtree Publishers) and Is a Worry Worrying You? (Tanglewood Books)
Her work appears in anthologies, newspapers, magazines, in seniorwomen.com and in her nature blog, http://feridasbackyard.blogspot.com.  A  book,  Chicken Soup for the Soul Married Life, contains two of her essays. 
Visit her at www.feridawolff.com.
The plan was that once a week I would write about some aspect of nature that I saw around me. I called it Ferida's Backyard. I figured that should make it easy. All I had to do was look out my kitchen window to find a subject. But, as happens with most things that seem simple, it soon became apparent that there was more to this than I had expected.
more »
---
I learned how perception creates reality, how our inner understanding programs what is seen in the outer world much as a movie reel projects pictures on a screen. And just now, as I write this, an adult far from babyhood chronologically, do I accept that I am the producer of my own movies.
more »
---
One of the guests sang a song set to the music of Sunrise, Sunset from Fiddler on the Roof but with personal and irreverent lyrics. My aunt laughed. I didn't get all the references but I laughed, too. I figured that anything outré about my aunt must be true and no doubt funny.
more »
---
We also find that popular people are less likely to get divorced, divorcees have denser social networks, and they are much more likely to remarry other divorcees.
more »
---