Ferida Wolff
Ferida Wolff is author of 21 children's books and three essay books, her latest being  Rachel's Roses, illustrated by Margeaux Lucas. New York: Holiday House, Available August  20, 2019. 112 pages.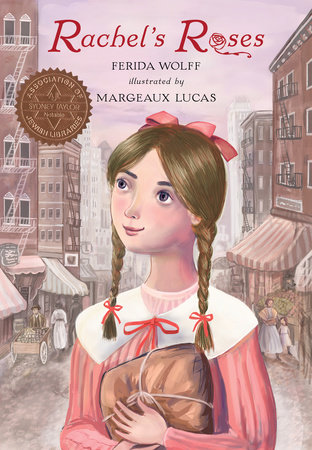 Before this latest, she wrote The Story Blanket (Peachtree Publishers) and Is a Worry Worrying You? (Tanglewood Books)
Her work appears in anthologies, newspapers, magazines, in seniorwomen.com and in her nature blog, http://feridasbackyard.blogspot.com.  A  book,  Chicken Soup for the Soul Married Life, contains two of her essays. 
Visit her at http://feridawolff.net/.
The cirrocumulus clouds I saw recently delighted me. They brought to mind popcorn scattering over the earth I wanted to open my mouth and catch them on my tongue. For a while I was a kid again. These were high atmosphere clouds and they lifted my spirits. The rain made it all glitter. The scene went from damp to delightful. And all it took to make the shift was my letting go of what I expected so that I could see a gift of diamonds.  
more »
---
Ferida Wolff writes: There are a variety of reasons to plant groundcover. A steep incline can be kept from losing soil with a covering of St. John's Wort, for instance. Shady spots that could use a little color would look nice with a covering of blue Ajuga leaves. There is a plant for almost every need. Plus, I think, groundcover plants add an air of sophisticated neatness to a garden. Herbs have subtle tastes but their presence always makes me take notice. I think they will be a good reminder to pay attention, to be in the present while eating, a very Yogic concept.
more »
---
Ferida writes: Lavender has a long history of medicinal use and is a staple in aromatherapy. Some is proven, some not, but it is used in a variety of applications for many conditions. One of its uses is for its calming effect. The oil embraces the whole body in the bath. Inhaled, it seems to relax tension and may help with insomnia. I don't want to neglect something that has been blooming all through the winter — my African Violet. I don't take my it for granted. I know it needs proper tending.      
more »
---
Ferida Wolff writes: I was reading an article in the Sunday Philadelphia Inquirer about Winnie-the-Pooh. I remember the Pooh books. Many nights were spent with my kids tucked in and cozy as we followed Christopher Robin and the adventures of Pooh Bear, Tigger, Piglet, Owl, Rabbit, Eeyore, Kanga and little Roo.  
more »
---