Ferida Wolff
Ferida Wolff is author of 21 children's books and three essay books, her latest being  Rachel's Roses, illustrated by Margeaux Lucas. New York: Holiday House, Available August  20, 2019. 112 pages.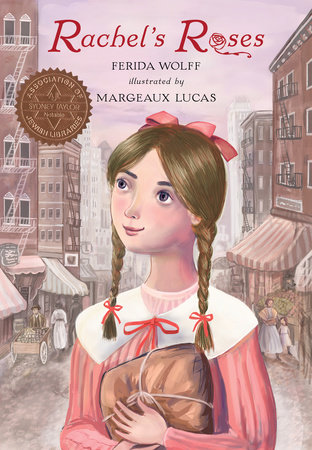 Before this latest, she wrote The Story Blanket (Peachtree Publishers) and Is a Worry Worrying You? (Tanglewood Books)
Her work appears in anthologies, newspapers, magazines, in seniorwomen.com and in her nature blog, http://feridasbackyard.blogspot.com.  A  book,  Chicken Soup for the Soul Married Life, contains two of her essays. 
Visit her at www.feridawolff.com.
I currently have pirate eyes. That does not mean that I am covetous or lascivious or that I desire to pillage. It means that I am looking through one eye at a time as I try to function day by day, at least for the next two weeks.
more »
---
As the weather cools down the crowd on the feeders heats up. Often the feeders are packed with finches and sparrows but Redbird Cardinals are regular visitors and the brilliant red of the male cardinal is like a beacon on the bare branches.
more »
---
Here is a reminder of how everything we do has an extended effect. If it is so dramatic with plum and maple trees, how much more so with people? It gives me pause to realize that each of us has the power to change the world we live in one thought, one action, one child, one plant at a time
more »
---
There are so many reasons in our world to focus on the negative, to allow joy to withdraw or wither. These bushes thrive no matter what and express themselves in beauty and persistence. They are a vibrant life-force, as enticing as I remember.
more »
---