Ferida Wolff
Ferida Wolff is author of 21 children's books and three essay books, her latest being  Rachel's Roses, illustrated by Margeaux Lucas. New York: Holiday House, Available August  20, 2019. 112 pages.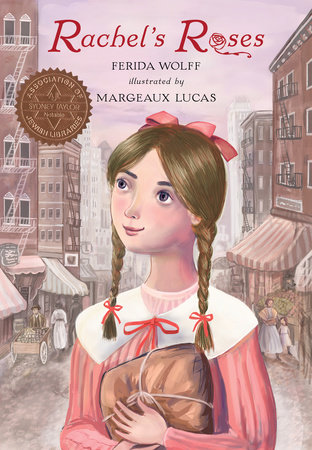 Before this latest, she wrote The Story Blanket (Peachtree Publishers) and Is a Worry Worrying You? (Tanglewood Books)
Her work appears in anthologies, newspapers, magazines, in seniorwomen.com and in her nature blog, http://feridasbackyard.blogspot.com.  A  book,  Chicken Soup for the Soul Married Life, contains two of her essays. 
Visit her at www.feridawolff.com.
Ferida Wolff writes: "We also planted a lilac bush in our backyard. It was a different variety with darker flowers and a more delicate scent. It grew tall and leggy and did not do as well. For two years it reluctantly put out leaves, no flowers, and half stopped growing at all. This year it bloomed with vigor; each day we look out at the rejuvenation of this beauty."
more »
---
Ferida Wolff wries, "The Redbud is an early blossoming tree and stands out against the slower developing trees. The fruit hangs in pods like peas and is edible. The flowers can be used in salads. Native peoples used the bark to make a medicinal tea to treat fevers and congestion like whooping cough. And all summer long its heart-shaped leaves will remind me to keep looking for the spirit in all life forms."
more »
---
Worms are great recyclers. Redworms are industrious creatures. Vermicomposting is becoming more widespread. Why not use worms to eat our garbage and transform it into usable addition to our gardens? It's a win-win situation. It seems to be a banner year for worms.
more »
---
I currently have pirate eyes. That does not mean that I am covetous or lascivious or that I desire to pillage. It means that I am looking through one eye at a time as I try to function day by day, at least for the next two weeks.
more »
---