Ferida Wolff
Ferida Wolff is author of 21 children's books and three essay books, her latest being  Rachel's Roses, illustrated by Margeaux Lucas. New York: Holiday House, Available August  20, 2019. 112 pages.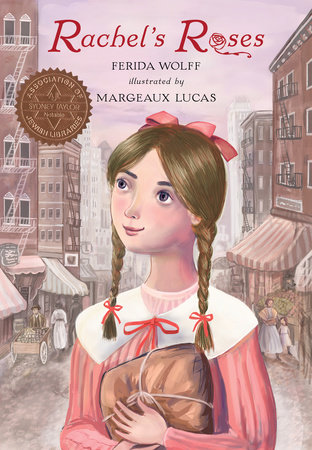 Before this latest, she wrote The Story Blanket (Peachtree Publishers) and Is a Worry Worrying You? (Tanglewood Books)
Her work appears in anthologies, newspapers, magazines, in seniorwomen.com and in her nature blog, http://feridasbackyard.blogspot.com.  A  book,  Chicken Soup for the Soul Married Life, contains two of her essays. 
Visit her at www.feridawolff.com.
Ferida Wolff writes: What a marvelous philosophical garden we could have if everyone could plant his or her people-supporting ideas within our society. Some of them would not prove viable, no doubt, but some might be just what we need. And it wouldn't matter which side of the aisle the planter came from because a good idea would grow into something beautiful and benefit all.
more »
---
Wild mushrooms can be dangerous to eat. Some have toxins that can cause digestive or respiratory problems that are uncomfortable, while others are downright life-threatening. But the right kind of mushroom is delicious. As to squash, botanically speaking, it is a fruit! Like a tomato, it has seeds, the telltale marking. Yet, in the culinary sense, the way we prepare and eat it, it is a vegetable. So it is both. And what does that mean?
more »
---
Ferida Wolff writes: I found out that each butterfly species has a specific plant that the larvae feed on. And many of those plants, the milkweed included, are being cut down — to build houses, to construct roads, because of wildfires, illegal logging and deforestation of overwintering areas. On personal properties, they are often viewed as unwanted weeds. This is causing a decrease in the monarch population.
more »
---
Ferida Wolff and Tam Gray write: A wildlife habitat can be in a backyard, on a roof, in a park or a school — wherever we can put together what is needed to make a nature-friendly environment. The NWF has certified over 150,000 sites across the US. Some states have a WHIP program encouraging homeowners by incentives to create a more elaborate habitat.
more »
---