Ferida Wolff
Ferida Wolff is author of 21 children's books and three essay books, her latest being  Rachel's Roses, illustrated by Margeaux Lucas. New York: Holiday House, Available August  20, 2019. 112 pages.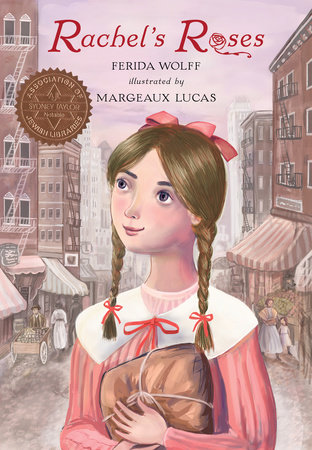 Before this latest, she wrote The Story Blanket (Peachtree Publishers) and Is a Worry Worrying You? (Tanglewood Books)
Her work appears in anthologies, newspapers, magazines, in seniorwomen.com and in her nature blog, http://feridasbackyard.blogspot.com.  A  book,  Chicken Soup for the Soul Married Life, contains two of her essays. 
Visit her at www.feridawolff.com.
This time of year brings up the ghosts of thoughts/actions/decisions past. Sometimes they are energizing, sometimes they are tinged with regret. Yet the seasons always shift, the days move on, and we are presented with new options. It is tempting to make resolutions for the new year, decisions that frequently disappear almost as soon as they are made, that become the ghosts of the future. They are too definitive, I think.
more »
---
It is hard to describe the impact of seeing a tiger in the wild. The animal is big, a housecat on unbelievable steroids. It has authority; the sheer bulk of its muscular body demands attention and caution. In this natural setting, its presence is both stunning and formidable. I felt privileged to have had the chance to see them unburdened by any cage, free in their own environment.
more »
---
Neighbors had left a pumpkin outside to feed the rabbits that happened by. The seeds that weren't eaten planted themselves and now were happily growing. The plot the pumpkins were growing in wasn't ideal for the length of the vines but they were thriving nonetheless, a symbol of life's determination to express itself. After Halloween, if you have a pumpkin you might want to use in a different way, one that nourishes and delights without the scary element to it, read on for more suggestions.  
more »
---
One, seeing a bald eagle is thrilling. It has a presence. It also has a right to be here, as much as we do. We really do need to be more sensitive to our world. I'm glad to see the bald eagles are back. Two, I'm sorry. Here it is, almost at the end of the growing season and I am still talking about tomatoes. I admit to being obsessed with them this year. Perhaps it was the challenge of trying to actually harvest some before the squirrels and rabbits got them all.    
more »
---