But seven years after the recession ended local and state budgets across the country are still squeezed. Suburbs, sometimes fragmented communities without a mayor or city council, often lack political muscle at the state level, where important decisions about spending get made. And getting government agencies that are often siloed to talk to one another about the long-term needs of an older population can be difficult.
"The politicians and elected officials are listening, but I get the sense that they don't see this as urgent," said Susan Franklin, who until recently ran the Aging Well Project in Jefferson County, Colorado. "We're at the point where if we don't get going on some of this stuff, it's going to be too late."
Tad McGalliard, research director for the International City/County Management Association, said many officials have a hard time thinking beyond the immediate problems they face every day.
"It's easier to fill the potholes and keep the water flowing than to think strategically about an older population in 10 to 20 years," he said.
Mableton, an unincorporated town of 37,000 residents about 12 miles west of Atlanta, was supposed to become a suburb of the future, a place where baby boomers could grow old in apartments and condos designed for them, across the street from family town houses and within walking distance of shops and restaurants.
When regional planners selected Mableton to be a "lifelong community" seven years ago, it was filled with parking lots, decaying strip malls and gas stations. The town sprawled over 21 square miles, and its historic downtown was dominated by a working-class neighborhood of single-family homes and warehouses, an aging elementary school and some churches.
Not a whole lot has changed.
The county hired an architectural firm in 2010 that held workshops with residents and designed a comprehensive plan with a vibrant town center. County officials expected developers to snap up the modest homes and warehouses and replace them with a mix of housing, stores and offices clustered around a town green. But Mableton was hit hard by the recession, and the developers never came.  
"It was all very nice, but it's a plan that hasn't come to fruition," said Dave McDaniel, 66, a former treasurer of the Mableton Improvement Coalition, a volunteer civic association that advocates at the county level for better government services. "There was a lot more energy behind it back in those days. Some of that initial enthusiasm has worn off."
To be sure, there is no guaranteed way for government to encourage private development, and the effort to retrofit Mableton hasn't been a total failure.
The county in 2011 changed its zoning code to allow more mixed-use housing and pedestrian-friendly development. It built a walking and biking path along a busy commercial strip, and redesigned the new elementary school near the town center to fit the new look envisioned for the downtown. And it recently completed a $2.2 million project that rerouted a street in the historic town center to make way for a football-sized green space with sidewalks lined by brick edging.
But Mableton has a long way to go.
"The county is not going to build town houses or open shops," said Robin Meyer, the improvement coalition's vice president. "And there is nobody in state government who is going to get up every day and say, 'Here's this great plan, come build something.' "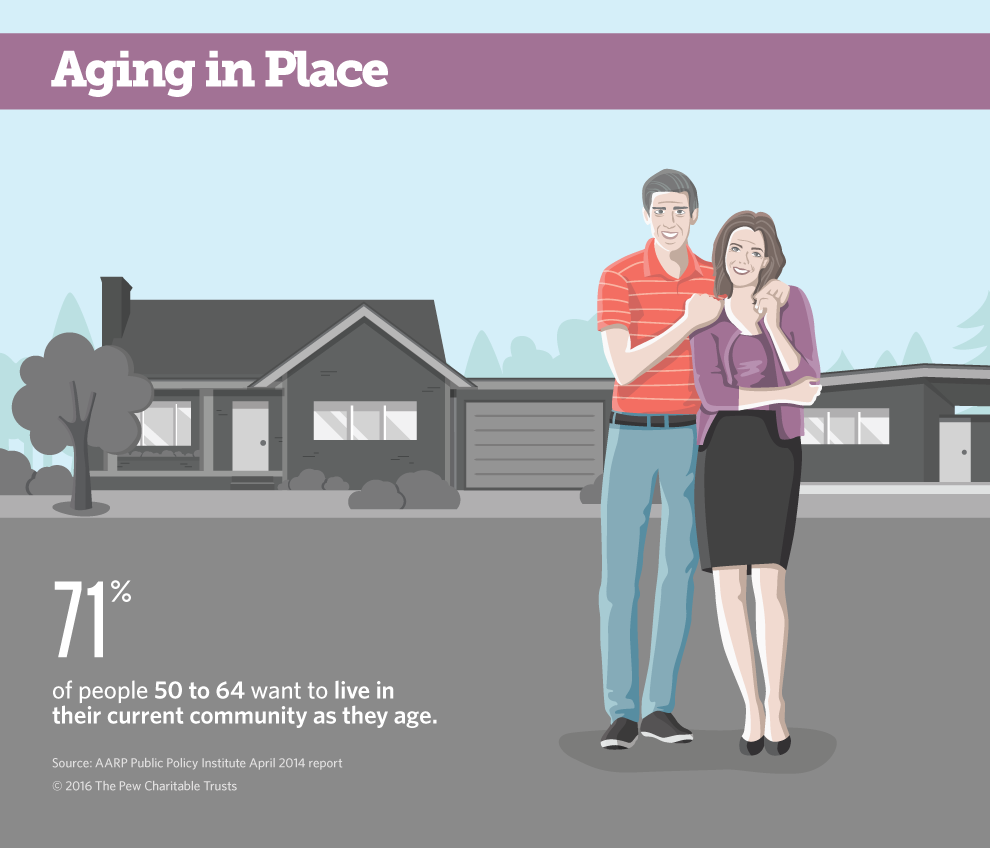 Other suburbs across the country are also trying to think ahead. 
Regional planners in the Kansas City, Missouri, area would like to see enhanced transit services and mixed-use retail and commercial development, in part to prepare for a graying population.
"It's not just building communities for the aging boomers. It's building them for the next century of folks who are going to be aging," said Cathy Boyer-Shesol, a project manager for the Mid-America Regional Council.