Undiscovered Species and Bioblitzes by Citizen Scientists
Even if being a scientist isn't your day job, there are lots of ways to contribute to scientific research about the natural world. From counting monarch butterflies to studying plant growth and tweeting earthquake locations, citizen science empowers the public to help scientists conduct and inform research. And it's making a huge difference.
Here are five ways you're helping the Department of the Interior tackle real-world scientific issues on America's public lands:
Backyard Butterflies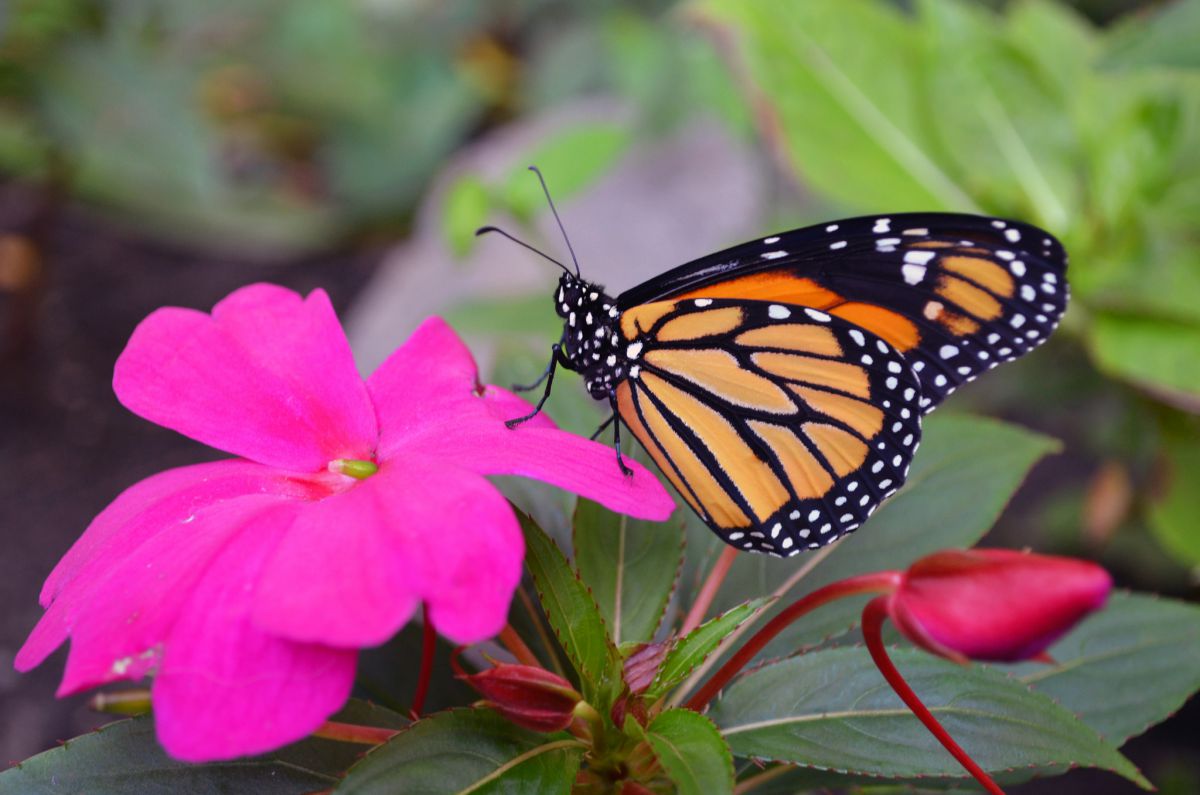 A monarch butterfly atop a pink flower dries its wings after hatching from chrysalis. Photo by US Fish and Wildlife Service  
Monarchs are an iconic backyard species, and they need our help. Populations of these gorgeous orange and black butterflies have been declining for several reasons like climate change, pesticides and habitat loss. At  Wolf Trap National Park for the Performing Arts in Virginia, they've replaced some grass lawns with native meadows — large areas of wildflowers and native grasses that are not only beautiful, but serve as important habitat for resident and migrating wildlife, including monarch butterflies.
Thanks to the new meadows, park staff, partners and citizen science volunteers can study butterflies and other pollinators that are critical to successful plant reproduction. During monarch migrations, volunteers tag these incredible butterflies with special stickers to learn more about their movements and habits. By tracking their movements, scientists can better understand and address the issues affecting them. You can help by planting milkweed — monarchs' favorite plant — and joining in a tagging event near you. 
Lizards, Porcupines & Plants — Oh My!
Devils Tower National Monument staff holds a porcupine to collect data during the park's bioblitz. Photo by National Park Service   
It's estimated that 80-90 percent of species in parks are undiscovered, and the more information park managers have, the better they can protect parks. National parks nationwide are hosting a "bioblitz,"  where citizen scientists spend a few hours or days documenting park biodiversity — from bugs to botany to birds. It's like a treasure hunt. For instance, a 10-year-old observed a Brahminy Blind Snake at Hawai'i Volcanoes National Park last year as part of a bioblitz — the first confirmed record of the species in the park. How cool is that?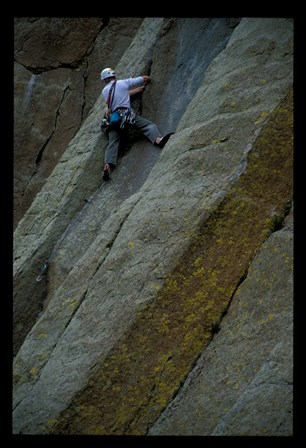 More recently, Devils Tower National Monument in Wyoming held a bioblitz for a cute critter — the North American porcupine. Visitors worked alongside park biologists and scientists from the University of Wyoming, using radio signals to find two porcupines in trees. Groups then looked for tree scars — or chew marks — to see when and how often porcupines used the tree. They also recorded the tree species, size and GPS location. This bioblitz was the capstone to a two-year partnership with the University of Wyoming to collect habitat data on the park's porcupine population, which hadn't been studied before. Along with helping park management better understand how porcupines use the park, visitors gained a new appreciation for this unique animal and an enthusiasm to join future volunteer projects at Devils Tower. 
Right, climbing Devils Tower
Hundreds of parallel cracks divide Devils Tower into large hexagonal columns, making it one of the finest traditional crack climbing areas in North America. The longest of these continuous cracks are almost 400 feet long and vary significantly in width. Technical difficulties range from 5.7 to 5.13, although many climbers consider the older traditional "trade" routes such as the Durrance and Wiessner harder than the original ratings imply. Most of the routes at Devils Tower are not bolt protected and therefore require an appropriate selection of stoppers and camming devices in order to safely protect them. The few bolted face climbs that exist were established during the 1980's and early 1990's and the condition of some of the bolts reflect that era.
Pages: 1 · 2