An Update To: "There's No Crying In Baseball"* ... Oh, Yes, There Is ... "Don't you know how hard this all is?**"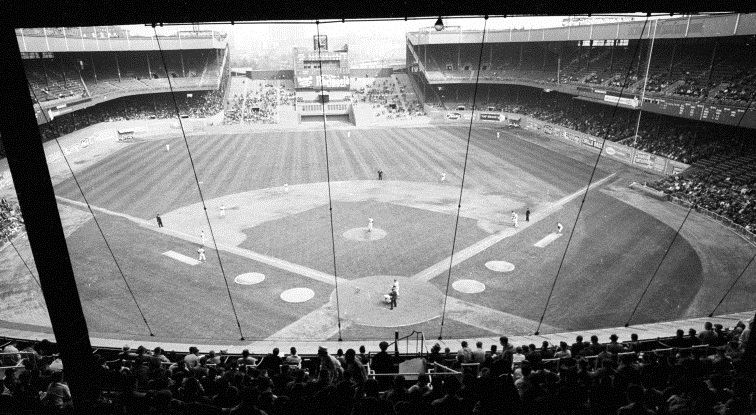 The Polo Grounds in The Bronx, New York City
New Update: ESPN News Services Article: https://www.espn.com/mlb/story/_/id/29329357/union-proposes-70-game-plan-mlb-sources-say
Madison Bumgarner left the San Francisco Giants for the Arizona Diamondbacks. A pandemic followed.
I can't believe the baseball season will not start on time this year. But it won't. 
I started going to games with my father, Ernie, when I was a year or two older than kindergarten age ... I have rarely missed a season that I didn't see a game in person or on television, except when I lived in Europe for a couple of years. I've married two men who didn't grow up sitting on those hard, wooden-slatted seats. But my husband today understands my state of mourning regarding what could become 'the lost season.' 
My team is the San Francisco Giants ...  and it always has been since its been The New York Giants in the Bronx. 
My mother told me that she was thrilled that I had taken to the game; this now meant she would never have to attend another game with my father, ever, especially those games that were double-headers. Pop and I loved those games. 
When I was a Fellow at Duke, on leave from my job at Time magazine, I saw the Duke team play and now its season has been cancelled.  I'm looking ahead to a rescheduled professional season perhaps lasting well into at least November and seeing what was recorded of this season's Golden Bears of Berkeley schedule. 
For the last few years we have seen our granddaughter pitch high school softball games. Recently, I found myself bemoaning that we were leaving that behind on our schedule as she exited for a college in the East and now she sits at home, learning remotely.  
I  sit here with two books I found at a library sale by the famed author, Roger Angell: Season Ticket, A Baseball Companion, 1988 and Once More Around the Park, A Baseball Reader, 1991.  I'll read them while waiting for a shortened season to begin.
When I moved to California originally, friends said they knew the true reason I had chosen San Francisco: The Giants ...
See you at Oracle park, someday.  I'll be the one with the Garlic Fries.
©2020 Tam Martinides Gray for Senior Women.com
*A League of Their Own is a 1992 film which deals with a fictionalized account of the formation of the All-American Girls Professional Baseball League during World War II, as seen through the eyes of two sisters. Directed by Penny Marshall. The quote is from the Tom Hanks character, "There's no crying in baseball!"
** Famed player Ted Williams' quote