Librarian of Congress Names Ada Limón the Nation's 24th US Poet Laureate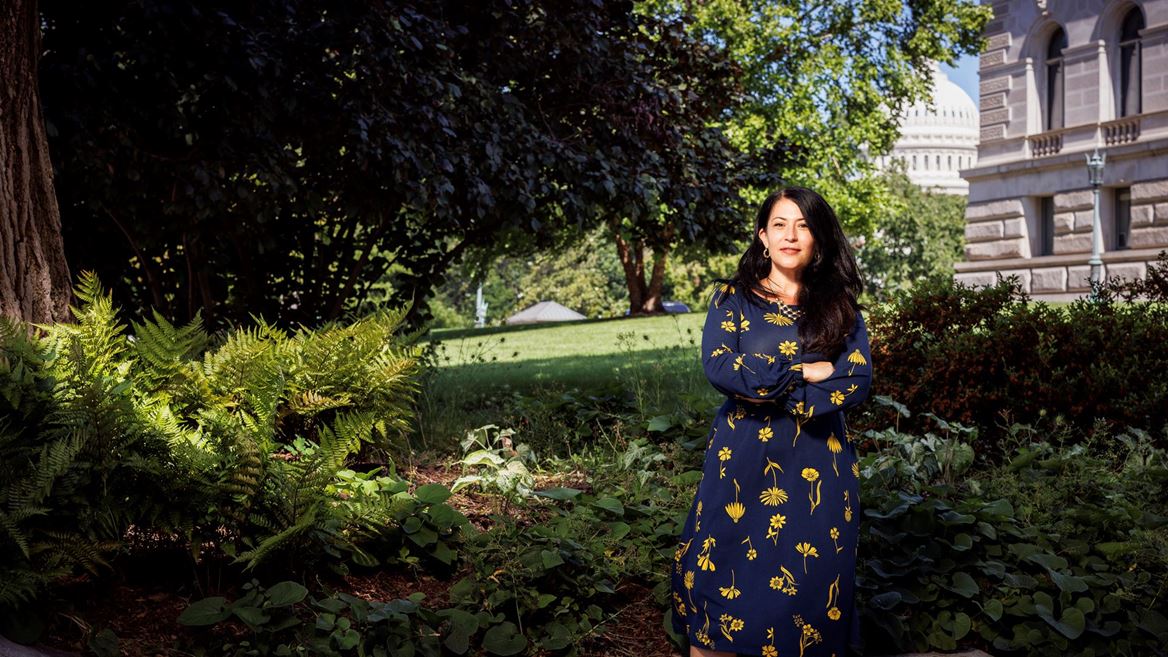 Librarian of Congress Carla Hayden  announced the appointment of Ada Limón as the nation's 24th Poet Laureate Consultant in Poetry for 2022-2023. Limón will take up her duties in the fall, opening the Library's annual literary season on Sept. 29 with a reading of her work in the Coolidge Auditorium.
Ada Limón, right
"Ada Limón is a poet who connects," Hayden said. "Her accessible, engaging poems ground us in where we are and who we share our world with. They speak of intimate truths, of the beauty and heartbreak that is living, in ways that help us move forward."
Limón joins a long line of distinguished poets who have served in the position, including Joy Harjo who served three terms in the position (2019-2022), Juan Felipe Herrera, Charles Wright, Natasha Trethewey, Philip Levine, W.S. Merwin, Kay Ryan, Charles Simic, Donald Hall, Ted Kooser, Louise Glück, Billy Collins, Stanley Kunitz, Robert Pinsky, Robert Hass and Rita Dove.
"What an incredible honor to be named the 24th Poet Laureate of the United States. Again and again, I have been witness to poetry's immense power to reconnect us to the world, to allow us to heal, to love, to grieve, to remind us of the full spectrum of human emotion," Limón said. "This recognition belongs to the teachers, poets, librarians and ancestors from all over the world that have been lifting up poetry for years. I am humbled by this opportunity to work in the service of poetry and to amplify poetry's ability to restore our humanity and our relationship to the world around us."
Ada Limón was born in Sonoma, California, in 1976 and is of Mexican ancestry. She is the author of six poetry collections, including "The Carrying" (Milkweed Editions, 2018), which won the National Book Critics Circle Award for Poetry; "Bright Dead Things" (2015), a finalist for the National Book Award and the National Books Critics Circle Award; "Sharks in the Rivers" (2010); "Lucky Wreck" (Autumn House, 2006); and "This Big Fake World" (Pearl Editions, 2006). She earned a Master of Fine Arts degree from New York University and is the recipient of fellowships from the Guggenheim Foundation, the New York Foundation for the Arts, the Provincetown Fine Arts Work Center, and the Kentucky Foundation for Women.
Pages: 1 · 2