Jo Freeman writes: The Wall that Trump Built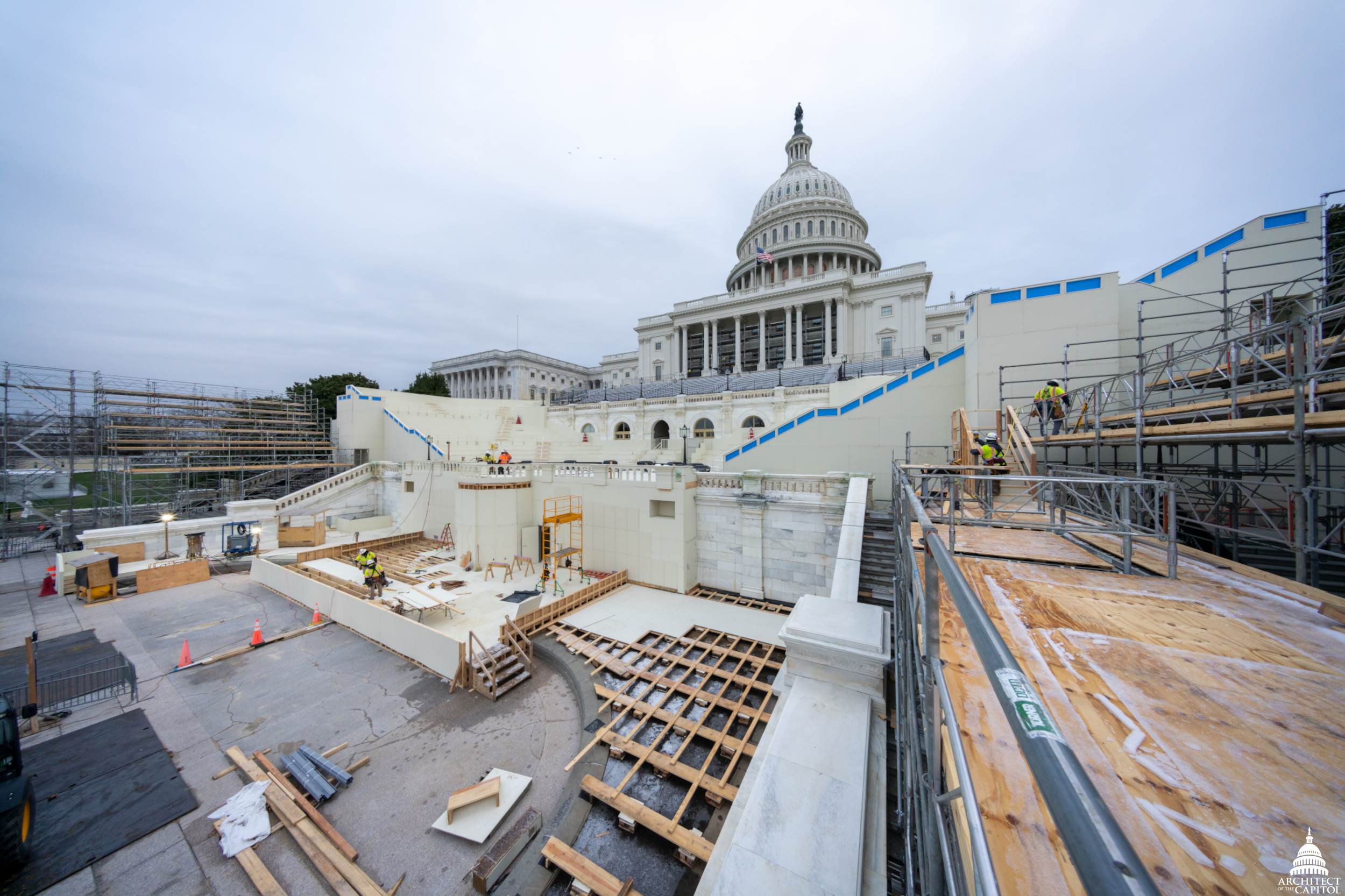 Construction for the 2021 inauguration; Architect of the Capitol photograph
By Jo Freeman
It was a great week to ride a bicycle in downtown DC. No cars. Few people. Lots of security. Indeed bikes were the fastest mode of transportation since there were no busses and the entrances to the Metro stations were closed.
For four days before the inauguration I went "sightseeing" in DC. My goal was to walk around the security zone, taking photos of the armed camp that DC had become. I walked a different portion of the "fence" every day, for 2 — 4 hours each day (depending on how quickly I tired). Only portions were actually fenced; some were road blocks between buildings. Some of the road blocks had search tents, for those with the right credentials to get through on inauguration day.
There were two security perimeters; an outer one for vehicles and an inner one for people. You could bring your bike into the people zone, or other wheels, but only if you could carry them over the concrete bulwarks. Getting pass the inner security zone required credentials of some sort (or different sorts), which I did not have. I did my sightseeing between the two perimeters though my telephoto lens sometimes allowed me to take photos further inside. (I got a nice one of the flags hanging from the South front of the capital where the inauguration ceremony takes place. I was 2-3 blocks away shooting through trees.)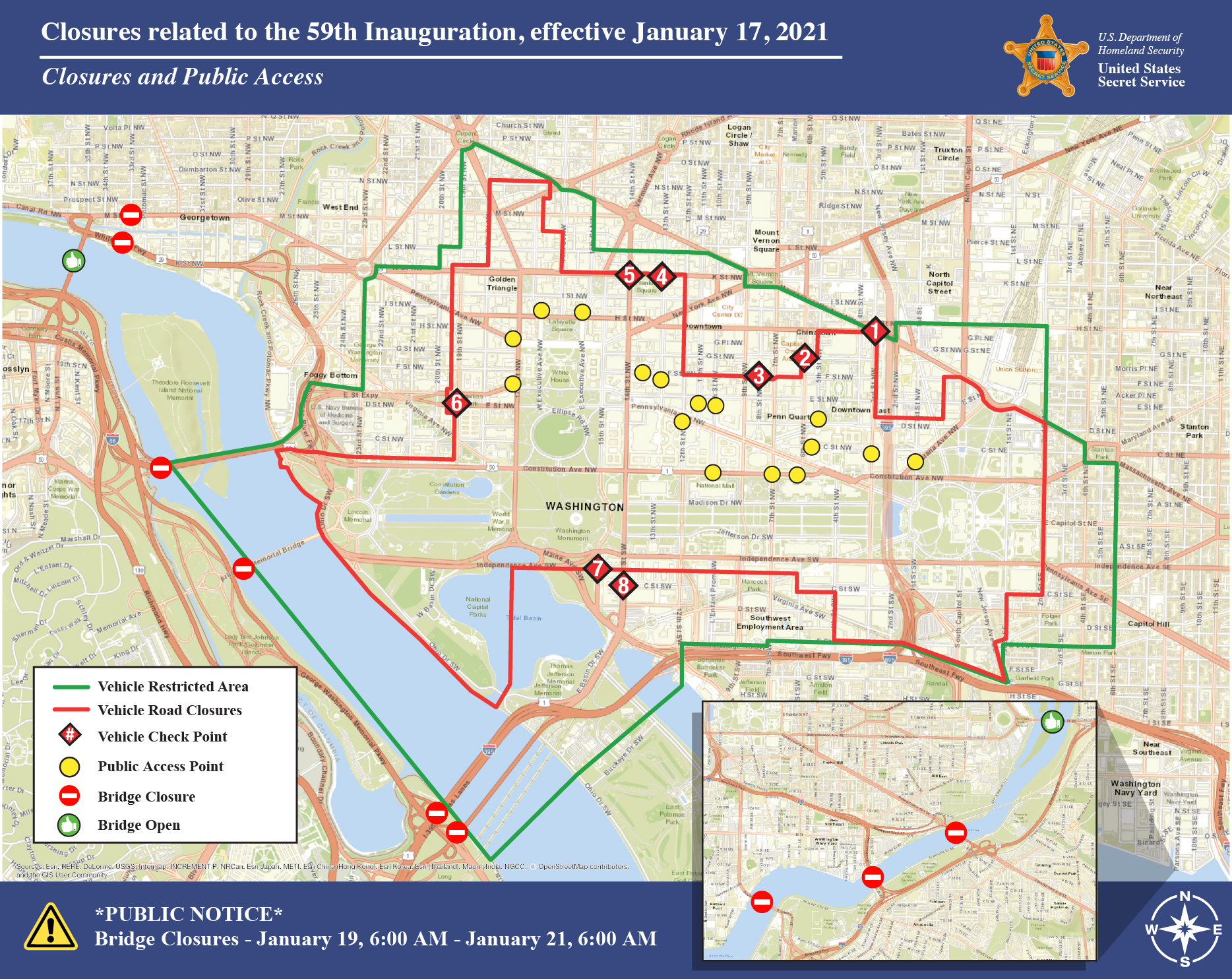 The first two days were grey and damp, much in keeping with the spirit of the times. The last two days were bright and sunny (but cold), representing hope for the future.
Pages: 1 · 2