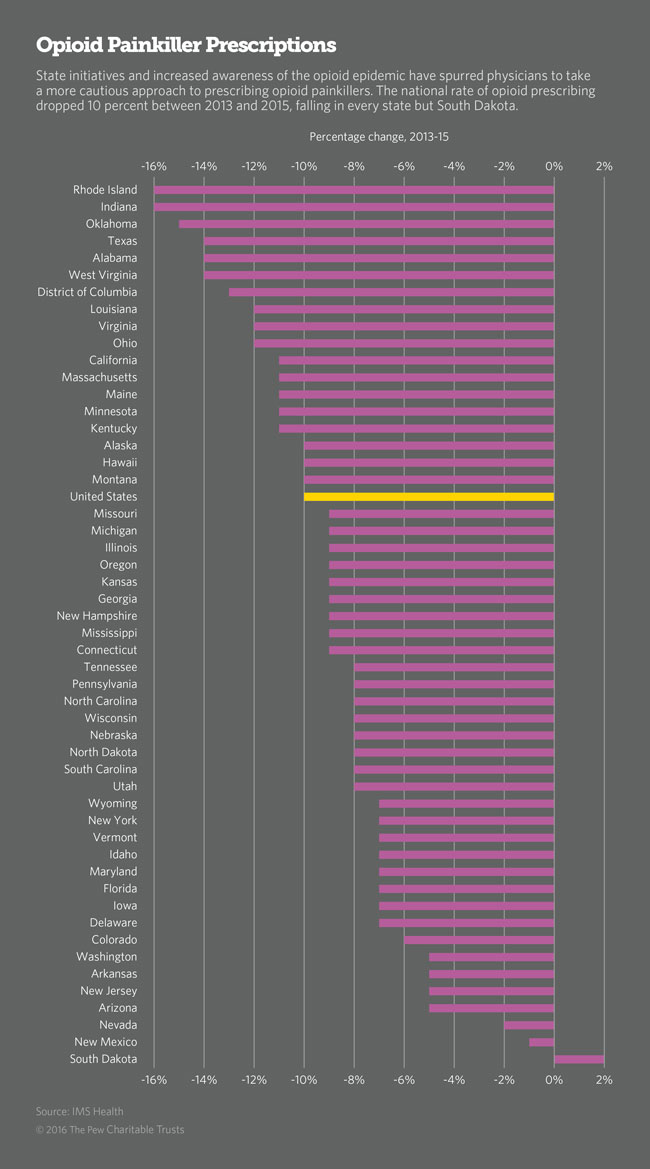 Prescribing Limits
Dr. Yngvild Olsen, past president of the Maryland Society of Addiction Medicine, said the prescription limits, typically a seven-day supply of pills for a minor procedure or injury such as a tooth extraction or sprained ankle, could cause some doctors to simply stop prescribing opioids because many of them bristle at being told how to practice.
"Arbitrary pill limits or dosage limits are not the way to go," said Dr. Patrice Harris, chairwoman of AMA's committee on opioid abuse. "They are one-size-fits-all, blunt approaches."
Dr. Andrew Kolodny, director of Physicians for Responsible Opioid Prescribing, said patients would be better served if states urged doctors to talk to them about the risk of addiction and required a signed informed consent before prescribing. States also could require doctors to write a detailed treatment plan before prescribing opioids, and insist that prescribers seek prior authorization from a pain expert before prescribing high doses of opioids, he said.
In March, the US Centers for Disease Control and Prevention released recommendations for primary care physicians and others who prescribe opioid painkillers, the first time a federal agency has issued prescribing directives. The agency called on prescribers to voluntarily limit their first prescriptions for acute pain to a three-day supply or less, rather than a 30-day supply, which is common practice in most hospitals and physicians' offices. The final guidelines noted that "more than seven days will rarely be needed."
After the CDC released its preliminary recommendations late last year, Massachusetts Gov. Charlie Baker proposed a mandatory three-day limit on first-time opioid prescriptions. State legislators opposed three days but agreed to seven, and Baker, a Republican, signed the compromise bill in March.