Escape the Cold: Six Beautiful and Warm Public Lands Getaways Including the Seven Pools of Heaven
Need a break from the snow and cold weather hitting much of the US? You don't need to leave the country to visit to a tropical getaway. Take the chill off of winter and escape to six of America's beautiful and warm public lands.
Virgin Islands National Park
Virgin Islands National Park is an American paradise with breathtaking hills, valleys and beaches. With 7,000-plus acres on the island of St. John, Virgin Islands National Park offers snow-white sand dotted by palm trees, coral reefs, prehistoric sites and Bay Rum Tree forests. Its Trunk Bay is considered one of the most beautiful beaches in the world and features a 225-yard long underwater snorkeling trail.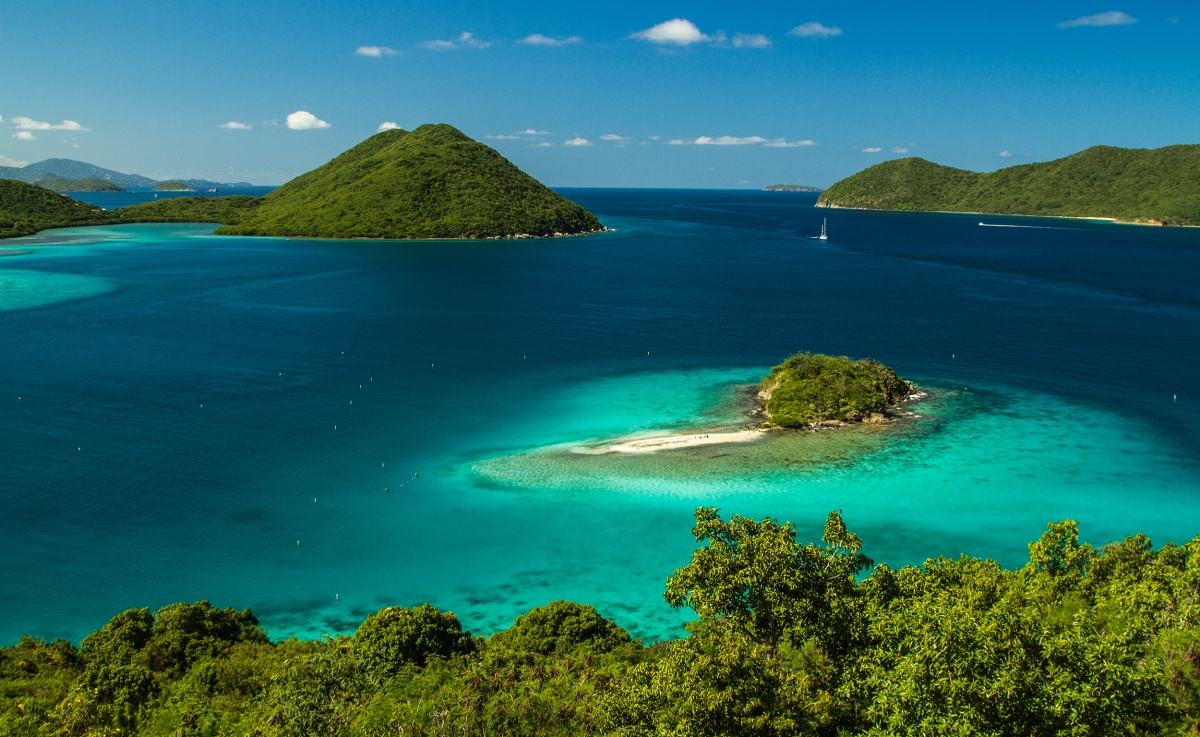 Pictured here is Leinster Bay and Waterlemon Cay from the park's Johnny Horn Trail. Photo by Kerry Childers (www.sharetheexperience.org).
Crystal River National Wildlife Refuge
Florida's Crystal River National Wildlife Refuge preserves the last unspoiled and undeveloped spring habitat in Kings Bay. The springs in the bay, with their constant 72-degree Fahrenheit water, provide an essential warm water refuge for the manatees that congregate there in the winter months, when people come from all over to see the manatees.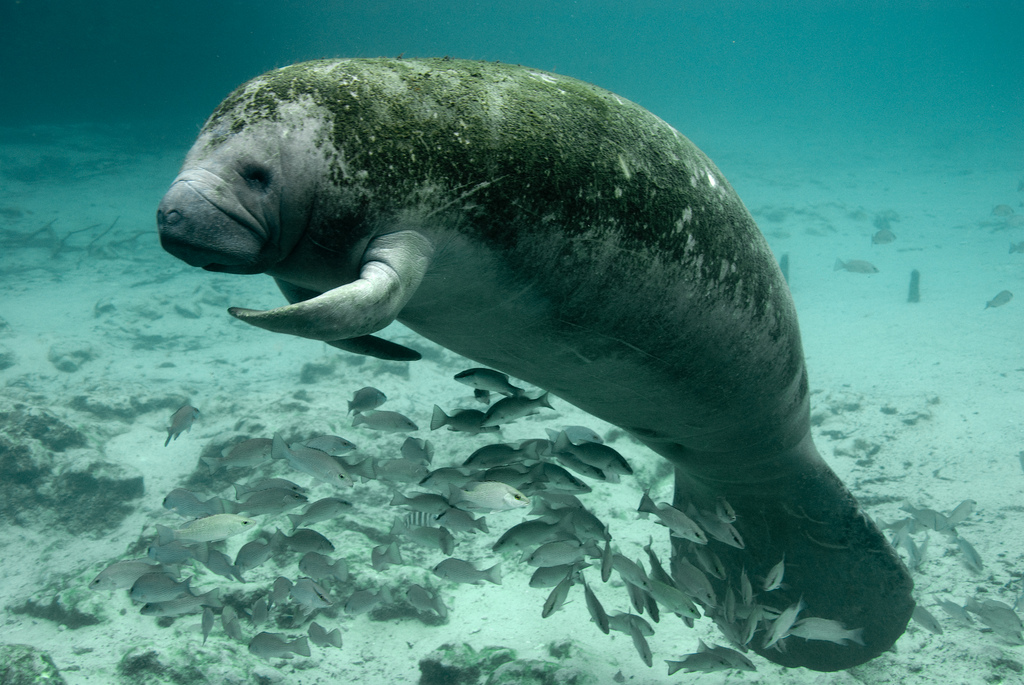 A manatee resting at Three Sisters Springs,  one of the most popular spots at Crystal River National Wildlife Refuge, while shading over a school of mangrove snappers. Photo by Keith Ramos, USFWS.
National Park of the American Samoa
Located in the heart of the South Pacific, National Park of American Samoa offers an escape from the everyday and is one of our most remote parks. It includes sections of three volcanic islands — Tutuila, Ta'ū, and Ofu — most of which are rainforest. With a bit of explorer's spirit, you can discover secluded villages, snorkel coral reefs, observe tropical forest plants and wildlife, and explore the magnificent island and sea vistas.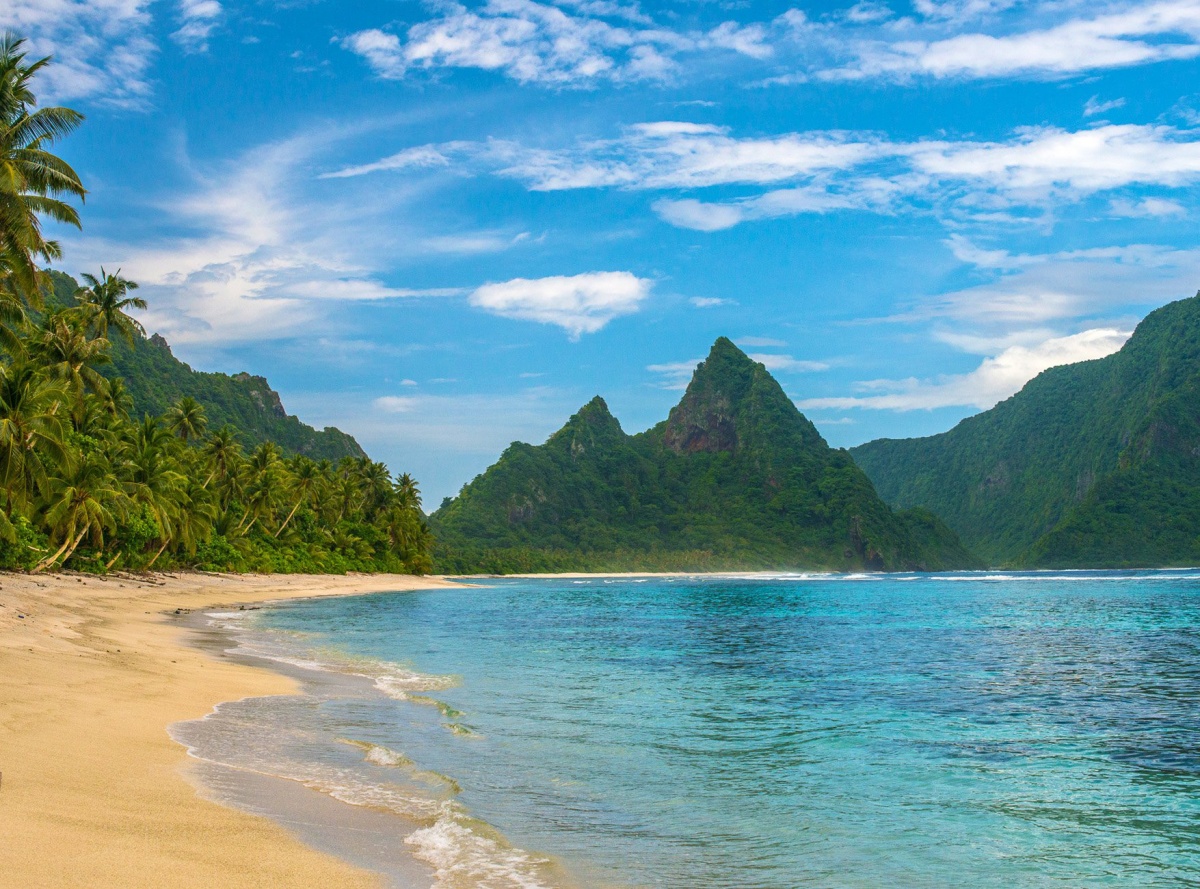 With a secluded sand beach and fringing reef, the park's Ofu Island is an ideal place to snorkel or simply enjoy the solitude. Photo by NPS
Pages: 1 · 2