Jo Freeman Writes: END FOSSIL FUELS NOW Marchers Tell Biden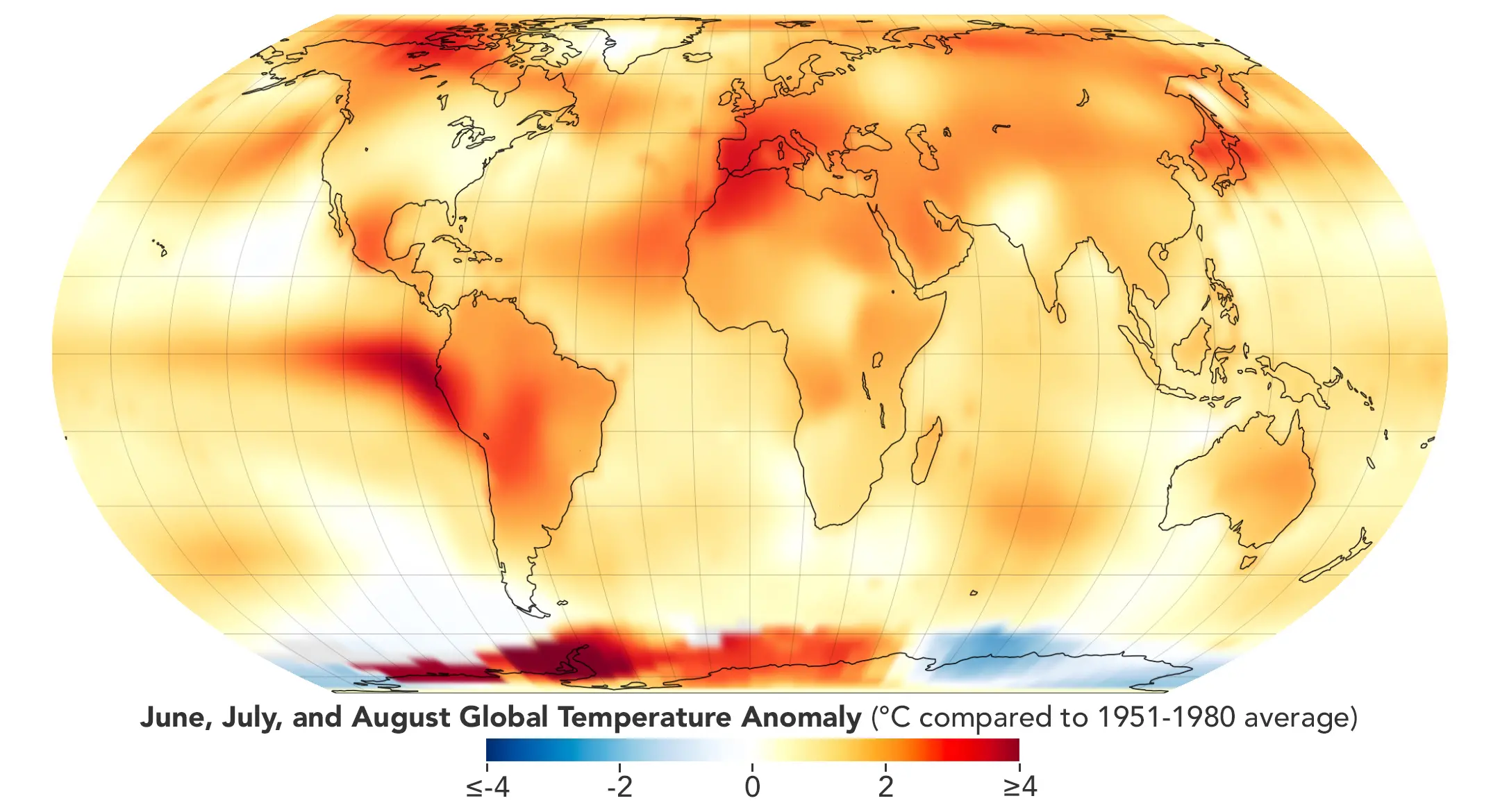 Credit: NASA's Earth Observatory/Lauren Dauphin
by Jo Freeman
A coalition of national and local organizations brought approximately 15,000 people to NYC to demand that President Joe Biden end the use of fossil fuels.  On Sunday, September 17 they marched from Columbus Circle across Manhattan to rally half a mile from the United Nations. 
This was the first day of
Climate Week
, which is held every year at the beginning of the
United Nations General Assembly
in New York City. President Biden will address that Assembly on Tuesday.  A UN Climate Ambition Summit will be held on Wednesday, September 20.   Biden will be meeting with other Heads of State that day as well.
The march's message was exclusively aimed at Biden even though he has been moving the US away from the use of fossil fuels.  The signs and speeches were sharply critical.  None mentioned Republicans, who are major barriers to Biden's efforts.
The rare exception was a large banner which said (NYC Mayor) ERIC ADAMS IS A REPUBLICAN.  The banner was carried by a group from New York Communities for Change  wearing orange t-shirts.  Their distaste for Eric Adams has nothing to do with the environment or fossil fuels.  It is a result of his statement that asylum seekers will "destroy" NYC.
Sunday's rally was one of several hundred protests held in 54 counties with the message that global warming must STOP.  It was the largest climate march in NYC in four years.
The walk via 52nd  Street had to repeatedly expand and contract as parked cars and closed off lanes limited those who could walk an entire block.  A dozen pedicabs carried passengers with signs in the bike lane.  Sometimes the marchers were so tightly packed they could barely move. Sometimes they were widely spaced.
Lots of colorful signs and props waited their turn at Columbus Circle, but not all of them made it to the end of the march. Those that did were deposited outside the rally area in order not to block the view.
First Avenue was blocked off from 51st to 54th Street for the rally.  A jumbotron was set up at 52nd Street for those who stayed to hear the speakers. That space would never have held the 75,000 people that rally organizers claimed as participants, but was plenty for the twelve to fifteen thousand who actually came. It was practically empty when the rally broke up near 5:00 p.m.
Pages: 1 · 2