Neuropod Podcasts
http://www.nature.com/neurosci/neuropod/index.html

The 1990s may have been the "Decade of the Brain," but the groundbreaking research and paradigm shifting discoveries of neuroscience have only accelerated since then. In fact, our readers shared this phenomenal series of brain-related podcasts more than any other resource this year. What got them so excited? Maybe it was the charisma of Kerri Smith, or perhaps it was the sheer range and depth of the programming. There's only one way to find out: explore the Neuropod Podcasts for yourself. 
If you are looking for the newest in neuroscience, and you'd like it in the form of punchy, approachable podcasts, look no further than Neuropod, a series of podcasts by "self-confessed neurogeek," Kerri Smith. Smith, who holds a master's degree in science communication from Imperial College London, provides an upbeat look at topics that run the gamut from psychosis to education to how the brain keeps time. Hosted by the Nature Publishing Group, podcasts have been published monthly since 2006 and the archives contain a host of wonderful material. 
40 maps that explain the Roman Empire
http://www.vox.com/2014/8/19/5942585/40-maps-that-explain-the-roman-empire

Since Scout's founding in 1994, our staff has included a steady stream of map lovers. The Scout Report has featured maps of small townships in the south of England, maps of uncolonized territories in the American West, maps of ancient Indian dynasties - and with this resource, 40 maps that explain the Roman Empire. This fascinating collection brings the political, social, and economic realities of one of the world's great ancient empires to vivid life, using colorful, vivid images that our staff and readers loved. In addition to maps, there are also fascinating architectural representations, paintings, and one particularly wonderful effigy of a Roman warship included here.
If you like your history presented visually and in a popular, Internet style, this site is for you. The set of 40 maps begins with an animated map, that depicts the rise and fall of the Roman Empire by landmass, from 500 BC to 476 AD. Map #3 provides an interesting insight into the size of the Roman Empire, relative to the transportation technologies of the day. Plotted by researchers at Stanford University, readers can use this map to determine travel time from London to Rome - about 3 weeks. There's also a map on the route of Hannibal's famous invasion of Rome with elephants. Compiled by editorial staff and artists at Vox Media, this map collection includes a few errata listed at the end. Many of the maps and sources are linked to Wikipedia articles, which in turn cite published histories - so it appears that Vox has done due diligence. 
Birds of North America
https://www.audubon.org/field-guide
What could be better than a fully digitized, completely free, web-based Audubon Field Guide? The resources available on this site are as useful as they are beautiful. In addition to the Song and Calls section and the individual profiles of hundreds of birds (both listed below), environmentally conscious readers will likely find the coverage of the Gulf of Mexico oil spill extremely informative. The navigation of the site is both functional and fun, and components such as the 2015 Photography Awards, with its heart-stopping images of birds from around the world, will delight and amaze. 
Lesser Prairie-chicken Photo: Melody Lytle/Audubon Photography Awards
The Audubon field guides have sold over 18 million copies since Alfred A. Knopf published the first illustrated and descriptive books in 1934. This informative website, which features beautiful drawings and photographs as well as extensive descriptions of birds from around North America, is intuitive and pleasing to the eye. Readers can start by selecting the Featured Bird, by typing the name of a specific species into the search function, or by sorting the guide into taxonomic family or region. Each record then opens to provide detailed information, including facts about Habitat, Migration, and Feeding Behavior. Perhaps best of all, the Songs and Calls section (stocked from over 2,500 sound files created by Lang Elliott) lets readers experience the song of the Acadian Flycatcher or the rhythms of the Acorn Woodpecker among others. 
Climate Change: Vital Signs of the Planet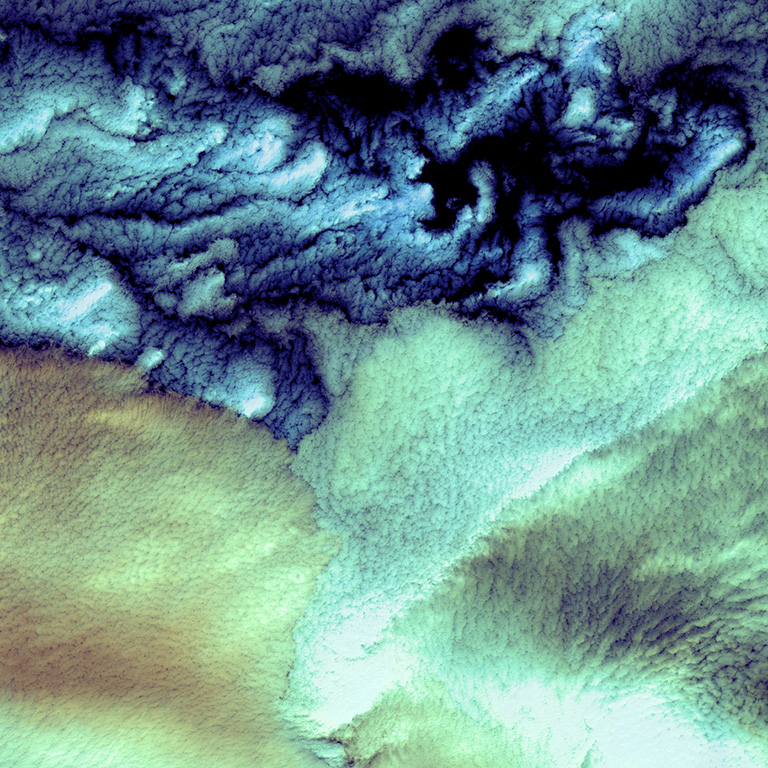 http://climate.nasa.gov

While the Internet offers dozens of excellent sites dedicated to the science of climate change, few can compete with NASA's Global Climate Change: Vital Signs of the Planet. In addition to the walkthrough provided in the original writeup (see below), readers may want to explore the menu bar in the top right hand corner. From there, a page of resources opens up, including Facts, Articles, and Explore, among others. With special items for educators, including a link to the excellent website, Climate Kids, we are excited to see the many ways this resource can be integrated into classroom curriculum or activities.
Aleutian Clouds, 2000. Image provided by the U.S. Geological Survey (USGS) EROS Data Center Satellite Systems Branch
This is one of those websites that might just stop you dead in your tracks. First off, it's beautiful with incredible images of Antarctica, Everest, and smog-clouded cities. Then there are the figures: global temperature has increased 1.4 degrees Fahrenheit since 1980, Arctic ice has decreased by 13 percent per decade, and that's just the tip of the iceberg (so to speak). Check out News and Features for NASA's coverage of climate related science or browse the Earth Blog, a pithy, readable blog chock full of important facts on our changing planet. Then take a look at What is Climate Change? and scout its four sections: Evidence, Causes, Effects, and Solutions. 
Made with Code
http://www.madewithcode.com

What really excited us about this beautifully designed site was its appeal to engage more girls and women in computer science and STEM more broadly. As NPR reported in an October 2014 article, the number of women majoring in computer science climbed steadily between 1970 and 1985, until it looked like they would soon rival men for slots in computer labs around the country. Today, however, less than 20 percent of computer science majors are women. Resources like Made with Code provide engaging ways for girls and boys to learn and play with code, helping to catapult the next generation into this increasingly ubiquitous arena.
Google.org, the charitable arm of the tech giant, has committed over $100 million to investments and grants in the last five years. While Google.org's initial projects concerned plug-in vehicles, solar energy, and emergency response systems, the foundation has recently expanded into computer science education with its free Made with Code program. This program is designed to interest girls in the art and science of coding in order to develop a new generation of female programmers. Readers may like to start by watching the inspiring short video. Perhaps the most engaging aspect of the site is the Projects section, where beginning and intermediate coders will find engaging projects such as Music Mixer and Kaleidoscope. Uplifting stories of young women who have fallen in love with coding round out the site.
Copyright © 2015 Internet Scout Research Group - https://scout.wisc.edu. 
The Internet Scout Research Group, located in the Computer Sciences Department at the University of Wisconsin-Madison, provides Internet publications and software to the research and education communities under grants from the National Science Foundation, the Andrew W. Mellon Foundation, and other philanthropic organizations. Users may make and distribute verbatim copies of any of Internet Scout's publications or web content, provided this paragraph, including the above copyright notice, is preserved on all copies.