Something Old, Something New: Wearing Red to Show Solidarity in Major Cities All Over the World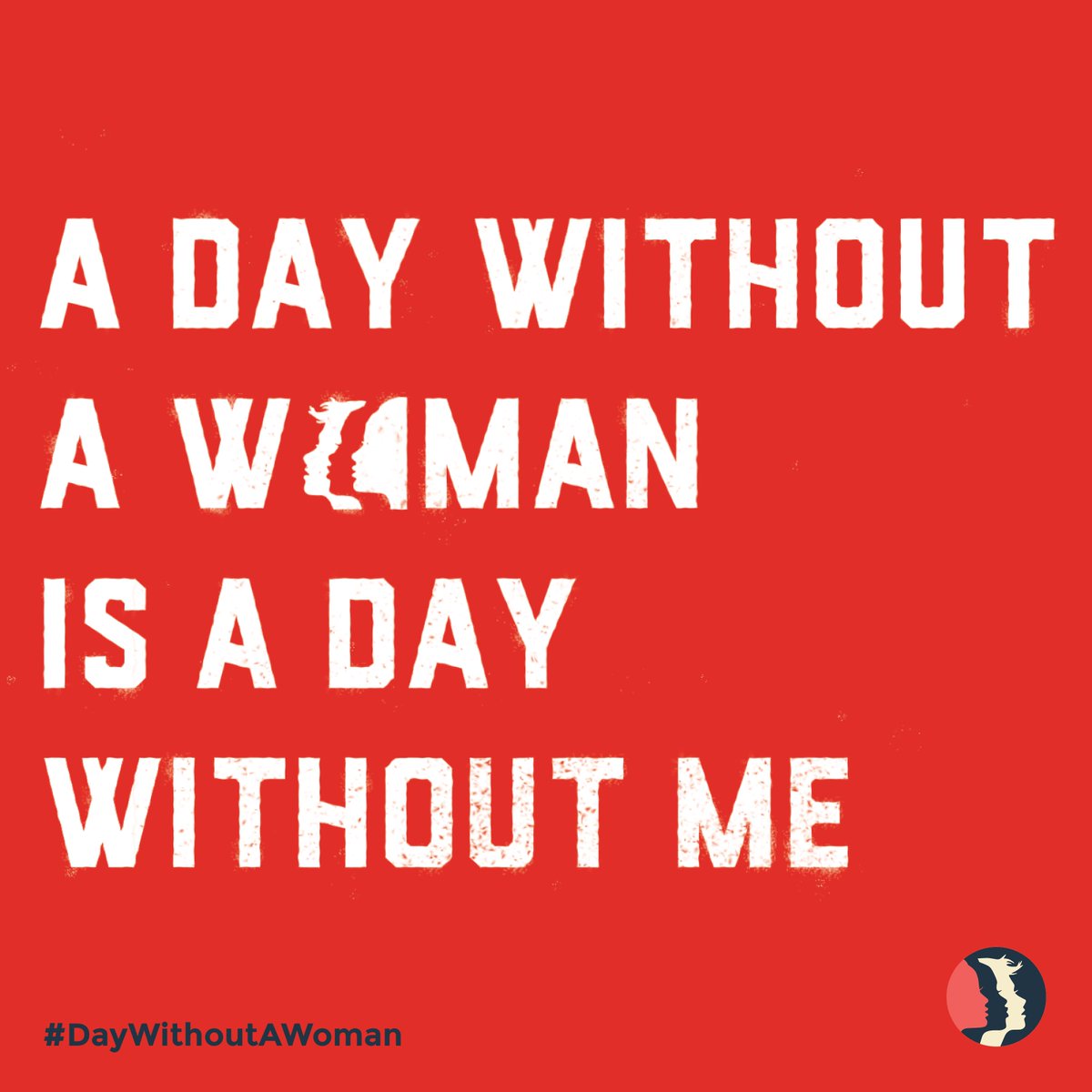 Tens of thousands of women marched and rallied on March 8, 2017 in major cities all over the world, combining elements of the old and the new. 
 "A Day Without Women"
borrowed it's theme from
"A Day Without Immigrants"
on Feb. 17, which was new.  Many people interpreted it as a call to strike.  "Women Strike!" was proclaimed from the top of the arch in New York City's Washington Square.  That was old. In 1970, Betty Friedan called for a Women's Strike on 
August 26
, to commemorate the 50th anniversary of the US Woman Suffrage Amendment and announce a new women's movement to the world.  Leaders of the National Organization for Women quickly scrambled to interpret that as a "do your own thing" strike.  They organized a march down New York's Fifth Ave., which was the first time in decades that women marched to demand women's rights in the US.
Indeed, what became IWD started with a women's march in New York on February 28, 1909 organized by the Socialist Party.  The idea spread largely among socialists in Europe. Russian women took up the banner in 1917 with a female demonstration on March 8 in St. Petersburg, which quickly led to the Russian Revolution.  The new government gave women the vote and proclaimed March 8 to be a national holiday. 
For decades IWD was celebrated only in Communist countries, or by Communists elsewhere.  It was resurrected in the US in the late 1960s by young women in the emerging women's liberation movement, some of whom had learned about it from their Communist parents. 
 The idea of celebrating women spread.  The United Nations declared 1975 to be International Women's Year, and urged member countries to celebrate March 8 as a day for women's rights and world peace.  In the US, the week of March 8 became Women's History Week in 1980.  Congress designated March to be Women's History Month in 1987. US Presidents (including Donald Trump) have made annual proclamations to that effect every year since then.
  
 Like the 1970 "strike," the "day without women" was a do your own thing action.  While women were asked to stay home and not spend money, they were also urged to wear red to show solidarity wherever they went.  Indeed many of the women who went to their regular jobs on March 8 wore red, displaying their sympathy  for the women's action to everyone in their workplaces.
 That was an interesting choice of colors, since red is traditionally associated with Communism, and more recently with the Republican Party, at least in the US.  Feminists have usually picked gold, purple or white, which were the colors of the latter phase of the US suffrage movement. Women Members of Congress wore white when President Trump addressed a joint session of Congress on February 28 to make that connection.
 On March 8, Democratic women wore red.  They appeared together on the Capitol steps at a 
noon
 rally.  Several of them spoke at a Women Workers Rising rally on Pennsylvania Ave. a few hours later.  This rally was largely organized by labor unions and emphasized the work that women do. 
 Still another rally was held in Lafayette Park in front of the White House, also at 
noon
.  It's theme was
"Stop the Gag,"
which was a reference to Trump's recent Executive Order that any organization receiving US aid cannot so much as discuss abortion under any circumstances, even if no US aid money is involved.  Democratic and Republican presidents have alternated in applying and dissolving similar orders.  However, Trump's goes further than that of the Bush presidents in that it affects all US aid and not just aid for health care.
 There was no single organizer of all the demonstrations that were held throughout the US, let alone the world.  And there is as yet no count of how many people participated a public event on IWD.