Sexual Harassment, Senate Judiciary Committee History, Links to Member's Biographies and Transcripts From Previous Hearings
Editor's Note: We decided to add some information from a non-political source, Stanford University's Sexual Harassment Policy Office website:
WHAT NOT TO DO
Do not blame yourself. Sexual harassment is not something one brings on oneself.
Do not delay. Waiting to act in cases of sexual harassment only increases the probability that the harassing behavior will continue.
Don't wait to seek help. Being quiet about sexual harassment enables it to continue. Chances are very good that you are not the only one who has been harassed. Speaking up may prevent others from being harmed.
Contact an office of the  U.S. Equal Employment Opportunity Commission
Call the National Sexual Assault Telephone Hotline: Call 800.656.HOPE (4673) to be connected with a trained staff member from a sexual assault service provider in your area. When you call, you'll be routed to a local RAINN affiliate organization based on the first six digits of your phone number. Cell phone callers have the option to enter the ZIP code of their current location to more accurately locate the nearest sexual assault service provider.
Nomination of the Honorable Brett M. Kavanaugh to be an Associate Justice of the Supreme Court of the United States (Day 5); 09/27/18 10:00 AM EST; Dirksen Senate Office Building 226
---
How to Find Committee Hearing Transcripts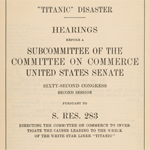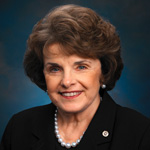 Ranking Member
Senator Dianne Feinstein 
D-CA
BIOGRAPHY »
Pages: 1 · 2