Streaming on May 10th: NCCIH Presents When Experts Disagree, The Art of Medical Decision Making
Lecture will feature  authors Jerome Groopman, M.D  and Pamela Hartzband, M.D
What
The National Center for Complementary and Integrative Health (NCCIH) will welcome acclaimed authors Jerome Groopman, M.D. and Pamela Hartzband, M.D. as featured speakers for the sixth annual Stephen E. Straus Distinguished Lecture in the Science of Complementary Health Therapies. The husband-and-wife team will present When Experts Disagree: The Art of Medical Decision Making. Dr. Groopman is the Dina and Raphael Recanati chair of medicine at Harvard Medical School and chief of experimental medicine at Beth Israel Deaconess Medical Center. Dr. Hartzband is assistant professor of medicine at Harvard Medical School and attending physician in the division of endocrinology at Beth Israel Deaconess Medical Center.
Why
Drs. Groopman and Hartzband reveal that each of us has a 'medical mind,' a highly individual approach to weighing the risks and benefits of treatment.  To ascertain our unique medical minds, they will present probing questions. Are you a minimalist or a maximalist, a believer or a doubter, do you look for natural healing or the latest technology?  Drs. Groopman and Hartzband explain how pitfalls in thinking and the way statistics are presented in pharmaceutical advertisements, the media, and even scientific reports can mislead all of us.  The talk will demonstrate the contrast between the roles of population guidelines with the care of the individual, and explain the complexities of end of life care – all factors that contribute to a person's 'medical mind.' In their talk, Drs. Groopman and Hartzband will weave vivid narratives from real patient experiences with insights from recent cognitive research to demonstrate how to arrive at choices that serve the individual best. 
When
Monday, May 11, 2015, 10 a.m. to 11 a.m. EST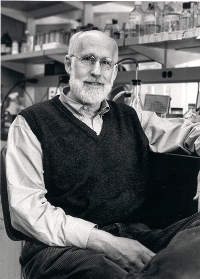 Where
National Institutes of Health, Building 10, 10 Center Drive, Bethesda, Md. Lecture: Masur Auditorium. Visitor information is available at http://www.nih.gov/about/visitor.
More information
**The lecture will be streamed live at videocast.nih.gov. You will be able to view the event at  http://videocast.nih.gov when the event is live. Sign language interpretation will be provided; for other reasonable accommodation call Prachi Patel at 301-275-4769.
More Information
The event is free and open to the public.
Hosts
Presented by NCCIH and supported by the Foundation for the National Institutes of Health with a gift from Bernard and Barbro Osher.
*The National Center for Complementary and Integrative Health (NCCIH) was formerly the National Center for Complementary and Alternative Medicine (NCCAM).
**Editor's Note: We've read a number of  New Yorker articles by Dr. Groopman where he has been a writer for over 15 years. If you miss the above lecture, The Aspen Institute has hosted the same topic by the doctors in 2014:
"Despite medical advances and the application of scientific principles to modern medicine, there seems to be increasing controversy about the "right" diagnostic and treatment choices, even for very common medical issues — such as how best to treat high blood pressure and elevated cholesterol, whether to take vitamins, especially vitamin D, and who should be screened for cancer with mammograms and PSA. And the debate is very public, fomenting confusion with almost daily stories in the media. Why are experts disagreeing? Why isn't there a clear "right" answer? And what support do patients need to make decisions in the face of such controversy?"
— From the Aspen Institute's presentation