A few things surprised me.  One was that both Johnsons were concerned with making birth control available to everyone.  In those days the very idea of contraception implied promiscuity, which was anathema to a well-bred woman.  It was only
in 1965 that the Supreme Court ruled that states could not restrict the rights of married couples to buy and use contraceptives
.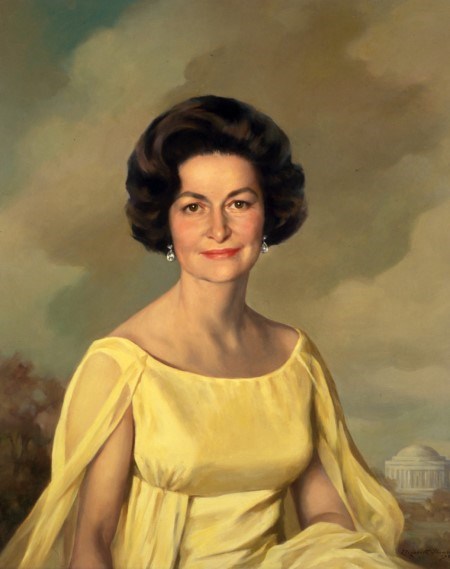 The other surprise was that LBJ did not plan to run for re-election in 1968, long before the Democratic primary returns told him that the voters weren't happy with him (or his policy in Viet Nam).  Indeed, he wasn't sure he wanted to run in 1964.  It was 
Bird
 who persuaded him to run in '64 but only plan on serving one term.  (LBJ said as much in his own 1971 memoir).
The rivalry with the Kennedys comes through loud and clear.  Indeed, 
Bird
 felt their Presidency was bookmarked by the assassination of the two Kennedy brothers.  The policies LBJ is best known for – civil rights at home and war in Viet Nam – were begun by JFK, though much enhanced by LBJ.  
LBJ died two days after Richard Nixon's second inauguration.  
Bird
 lived another 34 years.  The last third of 
Bird
's life gets a very short Epilogue.  Nonetheless, she lived a very full life, before and after Lyndon.
Pages: 1 · 2