Dear Doctor: Patients' Voices
Before the Internet and the telephone, patients could only reach their doctors through written letters. Thanks to a collaborative effort between UVa's Claude Moore Health Sciences Library and the UVa Library's digital teams, the voices of patients from 19th century Virginia are no longer lost in the past.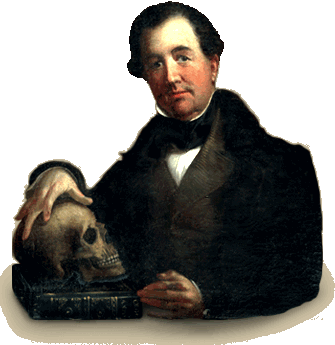 An online exhibit from the Claude Moore Library, titled Patients' Voices in Early 19th Century Virginia, presents 700 letters from the patients of Dr. James Carmichael, a Scottish physician whose practice was based in Fredericksburg, Virginia. The collection of correspondence, written between 1819 and 1830 and placed in the new Albert and Shirley Small Special Collections Library, gives a unique view into the physician-patient relationship.
The letters can be seen online in their original, handwritten form, side by side with a typed version. The 19th-century patients' terms for complaints, diseases, and treatments have been matched to their 21st-century equivalents. The letters are deeply descriptive and reveal familiar emotions. A father in 1820 pleads for his sick daughter, "Pray send out Dr. Carmichael to me immediately — as I consider her to be in great danger. Delay not a moment, for her life and my happiness depend on it."
"There are only a few collections of letters to antebellum southern physicians," said Todd L. Savitt, Professor of Medical Humanities at the Brody School of Medicine at East Carolina University and noted author on Southern medical history. "They're invaluable because they give us insight into the physician-patient relationship, and tell us about the role of physicians in the society where they practiced. UVa has given us a wonderful gift in making the Carmichael collection so readily available."
"One of the more challenging aspects of the project faced by the Historical Collections team was to read and transcribe the handwriting of nearly 700 different individuals, who possessed varying degrees of literacy," project director Joan Echtenkamp Klein said.
In addition to the correspondence, the web site also includes a photo essay of the landscape of the Carmichael letters, newspaper articles, book excerpts, court records, maps, WPA reports, and extensive listings of "Who's Who" and "Places Mentioned" in the letters, with links to related sources of information.
Navigating the Exhibit
Pages: 1 · 2